Sprott
Precious Metals Watch
March 10
What 10-Baggers (and 100-Baggers) Look Like
Now that it appears clear the bottom is in for gold, it's time to stop fretting about how low prices will drop and how long the correction will last—and start looking at how high they'll go and when they'll get there. When viewing the gold market from a historical perspective, one thing that's clear is that the junior mining stocks tend to fluctuate between extreme boom and bust cycles. As a group, they'll double in price, then crash by 75%... then double or triple or even quadruple again, only to crash 90%. Boom, bust, repeat. 
March 6
Ukraine standoff dangerous for fragile global economy – positive for gold
Well Russia may not be going to invade Ukraine militarily, but may end up annexing Crimea by default despite the protests of a kicking and screaming West, not to mention the Ukraine transitional government. If this then leads to U.S. and EU economic and political sanctions being implemented against Russia then one doubts either side will come out without taking serious financial casualties. 
March 5
Scotiabank CEO Porter Says 'Dated' Gold Fix Needs Review
Bank of Nova Scotia (BNS) Chief Executive Officer Brian Porter said the process for setting gold prices, known as the London gold fix, is outdated and should be reviewed. "The fix is dated, it has been around for a long period of time," Porter said today in an interview on Bloomberg Television. "It should be reviewed and any degree of transparency we could bring to that would be healthy." 
March 5
India Imported 6125 Tonnes Of Silver In 2013
Starting from August 2013 all Indian traders had to export 20 % of their gold imports. This was a measure designed by the government, on top of an import duty that was raised to raised to 10 %, to slow down gold import. Of course the only result from these measures was that official gold import dropped like a brick, premiums skyrocketed and Indian supply shifted to smuggling. In this next chart by Nick Laird we can see how the import duty pushed the premiums to 25 % in january. 
March 5
Barclays, Deutsche Bank Accused of Gold Fix Manipulation
Barclays Plc (BARC), Deutsche Bank AG (DBK) and three other banks were accused in a lawsuit of manipulating the London gold fix, a benchmark used throughout the $20 trillion market for the metal. Kevin Maher, a New York resident who says he bought and sold gold and gold futures and options, sued yesterday in Manhattan federal court claiming the five banks overseeing the century-old benchmark colluded to manipulate it. Maher's complaint cites press reports, including a Bloomberg News story last week on a draft paper by two researchers showing what they said were unusual pricing patterns connected to the gold fix. The paper was the first study to raise the possibility that the banks, which also include Bank of Nova Scotia, HSBC Holdings Plc (HSBA) and Societe Generale SA (GLE), may have been actively working together to manipulate the benchmark. 
March 3
Hedge Funds Most Bullish on Gold Rally in 14 Months
Hedge funds raised bullish gold wagers to the highest in more than 14 months amid mounting concern that the U.S. economic recovery is weakening. The net-long position climbed 25 percent to 113,911 futures and options in the week ended Feb. 25, the highest since December 2012, U.S. Commodity Futures Trading Commission data show. Net-bullish holdings across 18 U.S.-traded commodities advanced 16 percent to 1.45 million contracts, the most since April 2011. Coffee wagers reached a 33-month high. 
March 3
Platinum Stockpiles Dwindle as Strikers Dig In Over Pay Demands
Platinum stockpiles built to weather a strike at the world's three largest producers of the metal may run out if a new round of talks to end a six-week pay strike at South African mines ends in deadlock. Anglo American Platinum Ltd., Impala Platinum Holdings Ltd. (IMP) and Lonmin Plc (LMI) are today meeting with the Association of Mineworkers and Construction Union after first-round talks failed to end a stoppage over pay by more than 70,000 workers that started on Jan. 23. Producers have so far lost more than 6.6 billion rand ($613 million) in revenue because of the walkout, while wages forfeited exceed 2.9 billion rand, a joint website of the three companies showed today. 
February 28
Gold Fix Study Shows Signs of Decade of Bank Manipulation
The London gold fix, the benchmark used by miners, jewelers and central banks to value the metal, may have been manipulated for a decade by the banks setting it, researchers say. Unusual trading patterns around 3 p.m. in London, when the so-called afternoon fix is set on a private conference call between five of the biggest gold dealers, are a sign of collusive behavior and should be investigated, New York University's Stern School of Business Professor Rosa Abrantes-Metz and Albert Metz, a managing director at Moody's Investors Service, wrote in a draft research paper.
February 26
China's January Hong Kong gold imports soar 326% year on year
Lies, damn lies and statistics!  Take the headline above and compare it with the Bloomberg headline for effectively the same story using exactly the same figures which was: China's Gold Shipments From Hong Kong Decline as Demand Weakens. Both headlines are absolutely correct based on the figures but you wouldn't believe so from reading them, indeed you could be forgiven for thinking one of them is obviously a downright lie. It just depends which way you care to spin it and some recent Bloomberg headlines do seem to have tended towards negativity with regard to Chinese gold imports. 
February 23
Gold price rigging fears put investors on alert
High quality global journalism requires investment. Please share this article with others using the link below, do not cut & paste the article. See our Ts&Cs and Copyright Policy for more detail. Email ftsales.support@ft.com to buy additional rights.Global gold prices may have been manipulated on 50 per cent of occasions between January 2010 and December 2013, according to analysis by Fideres, a consultancy. The findings come amid a probe by German and UK regulators into alleged manipulation of the gold price, which is set twice a day by Deutsche Bank, HSBC, Barclays, Bank of Nova Scotia and Société Générale in a process known as the "London gold fixing".
February 21
Gold price: Hedge funds add 30% to bullish bets
The gold price ended Friday with a third week in a row of gains after bullish positions held by large investors soared again. By the close of regular trade on the Comex division of the New York Mercantile Exchange, gold futures for April delivery – the most active contract – hit $1,323.60 an ounce, up $6.70 from Thursday's close.
February 20
South Africa's AMCU union digs in on platinum strike
South Africa's Association of Mineworkers and Construction Union (AMCU) vowed on Thursday to continue a strike against the world's top three platinum producers, a move its president described as a "fight for survival" by workers. AMCU's intention to dig in for the long haul dashes any hope for the stoppage to end soon. The strike, already a month old, has hit over 40 percent of global platinum production and dealt a blow to investor confidence in Africa's largest economy. 
February 20
Switzerland Sent 80% of Bullion Exports to Asia in January
Switzerland sent more than 80 percent of its gold and silver bullion and coin exports to Asia last month, the Swiss Federal Customs Administration said today in an e-mailed report. It imported most from the U.K. Hong Kong was the top destination at 44 percent on a value basis, with India at 14 percent, the Bern-based customs agency said in its first breakdown of the gold trade data since 1980. Singapore accounted for 8.6 percent of exports, the United Arab Emirates 7.9 percent and China 6.3 percent.
February 19
The big gold ETF turnaround and its prospective impact
2013 was a pretty disastrous year for the gold investor with the year's gold price high point being reached right at the beginning of January, from where it was almost all downhill until the beginnings of a pick-up at the start of the current year. This happened despite Chinese demand at record levels and, if the latest World Gold Council's figures are to be taken seriously, Indian demand at almost as high a level despite the draconian import taxes placed on precious metals to try and alleviate that country's balance of payments (current account deficit) problems. All these figures are laid out in detailed tables in the World Gold Council's latest Gold Demand Trends report (figures compiled by GFMS) covering Q4 2013 and the full year. 
February 18
Gold jewellery, bar and coin demand hit record levels in 2013 - WGC
While 880.8 tonnes of gold flowed out of exchange traded funds in 2013, according to the World Gold Council's Gold Demand Trends report for the fourth quarter and full year 2013, three quarters of these outflows were absorbed by consumer demand. This, the WGC says, marks the largest year-on-year increase in consumer demand for the yellow metal since its records began and justifies it calling 2013, the year of the consumer. But, it says, it also reflects a distinct polarisation in sentiment between those institutional funds selling out of ETFs and consumers buying jewellery, bars and coins. 
February 18
Silver Posts Longest Rally in 45 Years on Rising Haven Demand
Silver posted the longest rally in at least 45 years on demand for an investment alternative amid concerns that the global economy will falter. 
February 18
Hong Kong gold exchange eyes 1,500-t warehouse in mainland China
The Chinese Gold & Silver Exchange Society (CGSE), based in Hong Kong, aims to launch a physical bullion trading exchange and a 1,500-tonne depository in mainland China within the next year, its president said on Thursday. The century-old firm, which runs Hong Kong's only physical bullion trading exchange, is looking to tap the burgeoning demand for gold in China, which last year toppled India from its ranking as the world's top gold consumer.  
February 18
S.A. miners' strike to drive up platinum over time
A face-off between platinum producers and striking miners in South Africa has had negligible impact on metals prices so far, but that is likely to change if the action grinds on past the end of the month and stocks are drawn down. The strike by South Africa's Association of Mineworkers and Construction Union (AMCU) against the world's top three platinum mining companies has so far failed to ruffle traders.
February 18
Silver Bullion Coin Sales Rose to Record High in 2013
Strong investment demand for silver drove global sales of one-ounce silver bullion coins to an all-time record high in 2013, while early indications suggest that investors' interest in acquiring silver coins is healthy in the opening weeks of 2014. The U.S. Mint sold 42,675,000 American Eagle Silver Bullion coins in 2013; 26 percent more than the 33,700,000 coins sold in 2012, hitting a new single-year record for the most purchased since the U.S. Mint began producing the one-ounce silver coin in 1986. 
February 18
Gold jewellery, bar and coin demand hit record levels in 2013 - WGC
While 880.8 tonnes of gold flowed out of exchange traded funds in 2013, according to the World Gold Council's Gold Demand Trends report for the fourth quarter and full year 2013, three quarters of these outflows were absorbed by consumer demand. This, the WGC says, marks the largest year-on-year increase in consumer demand for the yellow metal since its records began and justifies it calling 2013, the year of the consumer. But, it says, it also reflects a distinct polarisation in sentiment between those institutional funds selling out of ETFs and consumers buying jewellery, bars and coins. 
February 18
Report: India's gold demand up 13% at 975 tonnes in 2013
India's gold demand remained buoyant in 2013 and rose by 13 per cent to 975 tonnes compared to 2012 despite the Government putting in several restrictions to curb imports, according to a World Gold Council report. Gold demand in the country was 864 tonnes during 2012, according to data given in the WGC 'Gold Demand Trends 2013' report. "India's gold demand was up 13 per cent in 2013, compared to 2012. Demand in the second half was lower due to the effect of the supply curbs introduced in that period, but, equally, it was due to households having met a large part of their annual gold requirements in the first half, using the price drop in April as a buying opportunity," WGC Managing Director India Somasundaram PR told PTI here. 
February 14
Gold Extends Rally Above $1,300 as Investors Boost Metal Holding
Gold headed for the biggest weekly advance since August as U.S. economic data that trailed estimates increased haven demand, with holdings in the biggest exchange-traded product expanding to an almost two-month high. Silver was set for the longest rally since March 2008. 
February 14
Gold races above $1,300; on track for best week in 6 months
LONDON, Feb 14 (Reuters) - Spot gold hit three-month highs on Friday and looked set to post its biggest weekly gain in six months as more weak U.S. data raised fears about economic growth, hurting the dollar. Spot gold rose to its highest since Nov. 8 at $1,312.40 earlier in the session, and was up 0.8 percent to $1,311.90 an ounce by 1112 GMT. It is up around four percent for the week - the largest such gain since mid-August. 
February 13
Gold to scale new heights on strong technical picture
Gold appears to be regaining favor with investors, rallying 5 percent over the past two weeks, and gains look set to continue in the near term driven by a strong technical picture, according to ANZ. "Gold has managed to break through – and hold above – some key resistance levels over the past few weeks. A rally above $1,308 per ounce could target $1,365," Victor Thianpiriya, commodity strategist at ANZ, who sees gold rising to $1,450 by year-end, wrote in a report published on Friday. Gold held above $1,300 on Friday and looked set to post its biggest weekly gain since October as U.S. data raised concerns about the outlook for economic growth. 
February 12
Gold Trades Near Three-Month High as Investors Weigh Stimulus
Gold, which slid the most since 1981 last year as some investors lost faith in the metal as a store of value, rebounded 7.3 percent this year amid a sell-off in emerging-market currencies and rising physical demand, even as the Fed continued cutting monthly bond buying. Bullion settled above its 100-day moving average the previous two days. Volumes for Shanghai's benchmark spot gold contract fell for second day after reaching a nine-month high on Feb. 10 after a weeklong holiday ended. 
February 12
Financial Times: China's 500-Tonne Gold Gap Fuels Talk of Stockpiling
SHANGHAI -- A 500-tonne gap in China's gold consumption data is fuelling talk that the central bank took advantage of weak prices last year to bulk up its holdings of the precious metal. 
February 12
Bundesbank Changes Gold Repatriation Schedule
One of the initiators of the German public campaign "Repatriate our Gold" is Peter Boehringer of "German Precious Metal Society" (est 2006). After lengthy efforts together with partner the "European Taxpayers Association", the team finally, in January 2013, brought about Bundesbank´s decision to repatriate 300 tons of gold from the US and 374 tons from France by end-2020. Because asking your gold back from the US being quite sensitive, the repatriation would be spread over an eight year period. 
February 11
Is This Why Gold Prices Are Rising?
While there are numerous reasons why precious metals prices rise and fall - from supply, demand, manipulation, money-printing, and jawboning - it is abundantly clear that as prices drop, Asian demand has risen rather notably. But what is the reason? Why are Asian 'people' and central bankers - most notably China - buying gold now? We suspect the following chart from SocGen provides considerably color when answering that question historically (and more importantly - going forward). 
February 10
Gold Closes At 3-Month Highs; Best Asset Since Taper
Gold has risen 6 of the last 7 days, breaking back over $1,275 and closing at three-month highs as the last 3 days have seen stocks and precious metals bid. Silver is on a 7-day win streak holding above $20 for the last 3 days. Despite fading back from highs today, gold outperformed stocks and bonds (on a flat USD day) and gold remains the best-performing asset (+3.75%) from the December Taper. 
February 10
Gold Demand in China at Record as Bear Market Spurs Sales
Gold consumption and production in China expanded to records as prices that slumped into a bear market spurred sales of jewelry and bars, underlining a shift in global demand from west to east. Bullion increased.
February 10
China's gold demand tops 1,000 tonnes for first time
China's gold consumption jumped 41 percent in 2013 to exceed 1,000 tonnes for the first time, an industry body said on Monday, as a sharp slide in prices attracted buyers for jewellery and bullion. The demand surge has helped China become the No. 1 gold consumer and should support prices, which took a hit last year from expectations of a tapering of commodities-friendly economic stimulus by the U.S. Federal Reserve and a drop in demand in the other major buyer India. 
February 6
Bundesbank still fending off suspicions about gold vaulted in U.S.
FRANKFURT, Germany -- The 300 tons of gold that Germany is bringing home from a New York strongroom is being transported little by little and will take until 2020 to complete, the German central bank said Thursday. Emotions have regularly flared in Germany about why 45 per cent of the country's 3,391 tons of gold bars is stashed deep beneath the Federal Reserve Bank of New York in Manhattan. The original reason was that West Germany earned it through trade surpluses in the 1950s and 1960s and never moved it out of the United States to ensure that it did not lose the lot in the event Germany was invaded by the Soviet Union. 
February 4
7 Reasons Why India Imports A Lot Of Silver 
February 4
JP Morgan Holds Highest Amount Of Physical Silver In History
While everyone is focused on the massive outflows in COMEX registered gold inventories and the gold ETF, GLD, it seems that an important evolution in silver is passing unnoticed. In what follows, Ted Butler, precious metals analyst specialized in COT analysis, reveals a remarkable insight in the physical silver market. Butler's calculations show that JPMorgan (JPM) has piled up the largest holding of physical silver in modern world. Since the silver price peak in May 2011, the bank has accumulated between 100 and 200 million ounces of physical silver (if not more). The equivalent in metric tonnes is between 3,110 and 6,220 tonnes. 
February 3
Fractional reserve bullion banking and gold bank runs - the setup
February 3
Perth Mint's gold and silver sales rise in January
The Perth Mint's gold and silver sales climbed in January from the previous month as demand for coins and bars remained robust after a sharp drop in prices last year. The Perth Mint runs the only gold refinery in Australia, the world's second-biggest gold producer after China. 
February 3
Perth Mint to U.S. Post Higher January Gold Sales as Price Gains 
Australia's Perth Mint, which refines most of the bullion from the world's second-biggest producer, joined the U.S. in reporting gold demand climbed in January as prices capped the first monthly advance in five. Sales of coins and minted bars increased 10 percent to 64,818 ounces last month from 58,944 ounces in December, the mint said on its website today. The mint sold 912,388 ounces of silver compared with 845,941 ounces in December, it said.
January 31
Chinese Gold Rush Heating Up
In the trading week from January 20 – 24 physical gold withdrawn from the SGE vaults accounted for 57 tons, this is the third week in a row SGE withdrawals have been more than weekly global mine production. In the first 24 days of 2014 withdrawals from the SGE accounted for 216 tons. With one trading week left this month it's very likely January 2014 will break the all time record of monthly withdrawals, surpassing the 236 tons from April 2013. Is this the height of the Chinese gold rush? 
January 30
Fed Has Fingers & Thumbs On The Scales Of Finance," Grant Tells Santelli And It "Will End Badly
In a mere 140 seconds, Jim Grant explains to an almost stunned into silence Rick Santelli how we all "live in a valuation hall of mirrors" as the Fed manipulates everything. Thanks to it's "fingers and thumbs on the scales of finance," Grant continues, the Fed "insists on saving us from 'everyday low prices'" - what they call deflation - and by doing so it manufactures "redundant credit" which "does mischief" in and out of markets. Grant, ominously concludes, "there is no suspense as to how [this will] end... [it will] end badly." 
January 29
World risks deflationary shock as BRICS puncture credit bubbles
Half the world economy is one accident away from a deflation trap. The International Monetary Fund says the probability may now be as high as 20pc. It is a remarkable state of affairs that the G2 monetary superpowers - the US and China - should both be tightening into such a 20pc risk, though no doubt they have concluded that asset bubbles are becoming an even bigger danger.
January 29
What The Hell Is Going On With The German Gold & Fort Knox
January 28
Platinum miners bet on eight-week stockpile to beat strike
The world's biggest platinum producers have built stockpiles to last as long as eight weeks, helping them weather a strike that's begun crippling their mines in South Africa, source of about 70 percent of global supplies. 
January 28
Gold Flows East as Bars Recast for Chinese Defying Slump
Gold's biggest slump in three decades has been a boon for MKS (Switzerland) SA's PAMP refinery near the Italian border in Castel San Pietro, whose bullion sales to China surged to a record as demand rose for coins, bars and jewelry. As prices plunged 28 percent in 2013, investors dumped a record 869.1 metric tons from gold-backed funds traded mostly in the U.S. and Europe. Much of that metal is ending up in Asia, where companies such as The Brink's (BCO) Co., UBS AG and Deutsche Bank AG are opening new vaults. China's expanding wealth has made the country the world's largest buyer, surpassing India, as imports reached an all-time high.
January 28
China's HK gold trade hits new annual record, but where's it all coming from?
Blaring headlines earlier today from Bloomberg and Reuters announced that Chinese gold imports through Hong Kong reached a new record in 2014. Readers of Mineweb will hardly be surprised at that – indeed they will be aware that gold imports by this route had already achieved a record total a couple of months ago! But it's nice, at least, to have the full year's figures confirmed, even though the two agencies disagree a little on actual figures!
January 27
China's Gold Imports From Hong Kong Climb to Record
Gold shipments to China from Hong Kong rose to a record in 2013 as bullion's slump attracted buyers in the world's second-largest economy. Purchases that climbed by 51 percent in December before the Lunar New Year holiday starting Jan. 31 took net imports for the year to 1,108.8 metric tons, a 33 percent gain from 2012, according to calculations by Bloomberg News based on data from the Hong Kong Census and Statistics Department. The net figure deducts flows from China into Hong Kong. 
January 27
South Africa platinum talks remain deadlocked
Government-brokered talks between South Africa's AMCU union and the world's top three platinum producers ended on Monday with no breakthrough in efforts to end a strike that has hit half of global output of the precious metal. "They want to sleep on our demands, we are confident that progress will happen tomorrow," Jimmy Gama, the main negotiator for the Association of Mineworkers and Construction (AMCU), told reporters after the talks ended at a Pretoria hotel. 
January 26
Palladium prices to go up for automakers
Categorised as a precious metal, palladium is part of what are popularly referred to as Platinum Group Metals (PGM) with increasing industrial application, mainly in auto-catalysts (for automobiles), electrical, dental and chemical industries. Jewellery sector demand is limited. Auto-catalysts for cars that run on gasoline require a higher content of palladium (unlike diesel cars that need more platinum for auto-catalyst), and majority of cars sold in the US and major developing countries such as China and India run on gasoline. 
January 24
Gold Mint Runs Overtime in Race to Meet World Coin Demand
Austria's mint is running 24 hours a day to meet orders for gold coins, joining counterparts from the U.S. to the U.K. to Australia in reporting accelerating demand boosted by the bear market in bullion. 
January 24
Global mined gold output rose 4% in 2013
Contrary to many reports and arguments put forward by gold commentators, the latest analysis by Thomson Reuters GFMS shows global new mined gold output as rising in 2013 – to 2,982 tonnes – an increase of around 4% on the 2012 figure. As the GFMS report suggests this tends to show the gold mining sector's short term inelasticity to the sharp fall in the gold price. 
January 22
Unrealistic demands threaten companies, employees and country – Platinum bosses
Bosses of the world's top three platinum producers accused South Africa's AMCU union of making "unaffordable and unrealistic" demands on Tuesday ahead of a strike this week which could hit over half of global output of the precious metal. The chief executives of Anglo American Platinum, Impala Platinum and Lonmin made the dramatic warning as signs of some divisions emerged in the hardline Association of Mineworkers and Construction Union, which has called the stoppage for Thursday.  
January 22
Abenomics Spurs Gold Sales in Japan as Inflation Hedge
Gold sales by Japan's biggest bullion retailer surged 63 percent to a five-year high as prices slumped and investors sought refuge from Prime Minister Shinzo Abe's campaign to stoke inflation and weaken the yen. Sales of bars to local investors by Tanaka Kikinzoku Kogyo K.K. soared to 37.3 metric tons in 2013, from 22.9 tons a year earlier, the Tokyo-based company said in a statement today. Sales exceeded purchases for the first time since 2004. 
January 21
Century-Old London Gold Benchmark Fix Said to Face Overhaul
Banks are considering an overhaul of London's century-old gold benchmark used by miners, jewelers and central banks to buy, sell and value the precious metal, according to a person with knowledge of the process. 
January 21
Gold Trades Near Five-Week High as Platinum Climbs on Stoppages
Gold traded near a five-week high in London as investors weighed signs of increasing physical demand against the outlook for less U.S. stimulus. Platinum rose to the highest since November on prospects for strikes in South Africa. 
January 19
Germany Has Recovered A Paltry 5 Tons Of Gold From The NY Fed After One Year
On December 24, we posted an update on Germany's gold repatriation process: a year after the Bundesbank announced its stunning decision, driven by Zero Hedge revelations, to repatriate 674 tons of gold from the New York Fed and the French Central Bank, it had managed to transfer a paltry 37 tons. This amount represents just 5% of the stated target, and was well below the 84 tons that the Bundesbank would need to transport each year to collect the 674 tons ratably over the 8 year interval between 2013 and 2020. The release of these numbers promptly angered Germans, and led to the rise of numerous allegations that the reason why the transfer is taking so long is that the gold simply is not in the possession of the offshore custodians, having been leased, or worse, sold without any formal or informal announcement. However, what will certainly not help mute "conspiracy theorists" is today's update from today's edition of Die Welt, in which we learn that only a tiny 5 tons of gold were sent from the NY Fed. The rest came from Paris. 
January 19
China Expected To Announce It Has More Than Doubled Its Gold Reserves
The topic of China's below the radar accumulation of gold is nothing new: first revealed here in September 2011 as part of a Wikileaks intercept, watchers of Chinese gold imports have been stunned by the ravenous pace with which Chinese customers have been gobbling up both domestic and foreign gold production month after month. One needs merely to glance at the net imports of gold just through Hong Kong to get a sense of just how much gold has flowed into the country which has now surpassed India as the largest buyer of gold. 
January 17
Buy physical gold and avoid paper: CME Trader
Gold recovered slightly on Friday, but suffered its first weekly drop in a month after a mixed bag of U.S. economic data. With spot gold trading near $1,240 US, veteran trader Tres Knippa says investors should consider accumulating physical gold to take advantage of a delivery squeeze. Pointing to recent Comex futures data, Knippa says there may not be enough gold to go around if everyone with a futures contract insists on taking delivery of physical bullion. He believes gold shot through $1,900 in 2011 before plunging last year because of an explosion in the amount of gold futures contracts – setting up separate markets for "real" and "paper" gold. 
January 17
Metals, Currency Rigging Is Worse Than Libor, Bafin Says
Germany's top financial regulator said possible manipulation of currency rates and prices for precious metals is worse than the Libor-rigging scandal, which has already led to fines of about $6 billion. 
January 17
Eric Sprott discusses key drivers and opportunities setting up for precious metal equities as Gold and Silver to make a drive higher
Eric Sprott, Chief Executive Officer and Senior Portfolio Manager, of Sprott Asset Management and recent recipient of the Order of Canada provides valuable insight in an interview with Mining MarketWatch Journal, shedding light on various issues including physical supply imbalances, paper market distortions, macro economic fundamentals, and global demand forces in play that will be key drivers in 2014. 
January 13
Goldcorp launches $2.6-billion hostile bid for Osisko Mining
Goldcorp Inc. has launched a $2.6-billion unsolicited takeover offer for Osisko Mining Corp. The proposed deal is in the form of 0.146 of a Goldcorp share plus $2.26 in cash for each Osisko common share, for a total value of $5.95 per share, Goldcorp said in a news release Monday. Vancouver-based Goldcorp says the proposed transaction offers a 15 per cent premium over Quebec-based Osisko's latest closing share price. 
January 9
Demand For Platinum and Palladium Will Continue To Rise In 2014
The vast majority of demand for both platinum and palladium is for industrial purposes, especially for catalytic converters in the automobile industry. These precious metals are crucial for the production of vehicles, and demand in this sector continues to rise. 
January 8
23 Reasons to Be Bullish on Gold
It's been one of the worst years for gold in a generation. A flood of outflows from gold ETFs, endless tax increases on gold imports in India, and the mirage (albeit a convincing one in the eyes of many) of a supposedly improving economy in the US have all contributed to the constant hammering gold took in 2013. Perhaps worse has been the onslaught of negative press our favorite metal has suffered. It's felt overwhelming at times and has pushed even some die-hard goldbugs to question their beliefs… not a bad thing, by the way. To me, a lot of it felt like piling on, especially as the negative rhetoric ratcheted up. Last year's winner was probably Goldman Sachs, calling gold a "slam-dunk sale" for 2014 (this, of course, after it's already fallen by nearly a third over a period of more than two and a half years—how daring they are). This is why it's important to balance the one-sided message typically heard in the mainstream media with other views. Here are some of those contrarian voices, all of which have put their money where their mouth is… 
January 8
Gold Mining Deals Seen Rebounding on Price Discount
Investment bankers see gold-mining deals rebounding this year from a near-decade low as producers target assets at fire-sale prices after the metal plunged. Gold-mining companies are close to their cheapest relative to book value in at least two decades, according to data compiled by Bloomberg. Meanwhile producers will be enticed to replace some of the output lost when they sold or curtailed less-profitable mines, said Barclays Plc's Paul Knight. "Majors who have done portfolio optimization will look at some of the juniors and say, 'Here's a chance for us to acquire a potentially better asset than we've sold and to mitigate the loss of production,'" Knight, a Barclays vice chairman and co-head of global metals and mining, said Jan. 6 by telephone. 
January 8
U.K. Royal Mint Runs Out of Sovereign Gold Coins on Demand
The U.K.'s Royal Mint, which traces its history back more than 1,000 years, ran out of 2014 Sovereign gold coins as prices near a six-month low led to "exceptional demand." The mint, based in Llantrisant, Wales, expects to have stocks of the coins again by the end of January, it said in a statement e-mailed today. It has full availability of gold and silver Britannia bullion coins, it said. Gold dropped to a six-month low of $1,182.27 an ounce in London on Dec. 31, capping the largest annual decline since 1981. 
January 7
India May Keep Gold-Import Curbs Past March to Contain Deficit
India should retain curbs on gold imports at least until March to stabilize the current-account deficit that weakened the rupee to a record low last year, Economic Affairs Secretary Arvind Mayaram said. The government needs to keep the deficit low and should not tamper with the restrictions on gold shipments until at least the end of the fiscal year on March 31, Mayaram told the Press Trust of India. D.S. Malik, a finance ministry spokesman in New Delhi, confirmed the comments to Bloomberg News today. 
December 18
State buying may explain China's gold import surge
"The total amount of gold being consumed in China is a gigantic quantum and you have to wonder where that gold is going," he said in an interview with the Financial Times. "Is it going on to wrists, ears and necks or is it going into state reserves?" If there was "clarity" on imports, Mr Hambro said it could provide a prop for the gold price, which has fallen sharply this year. "I think we will need some clarity and that will really set the tone for gold in China in 2014," he said. "If it does start to show that some of it has gone into state hands that will be very supportive for the gold market." "We can expect Chinese gold reserves will at some future point be announced at a much higher level than the 1,054 tonne-level they have apparently maintained for some years now," Philip Klapwijk, managing director of Precious Metals Insight, Hong-Kong based consultancy, told investors at the London Bullion Market Association's annual gold conference earlier this year. Including local mine production and recycling of scrapped gold, Macquarie estimates total gold supply into China this year could reach
1,800 tonnes.
Source: Financial Times 
December 18
Central Bank of Venezuela to buy country's entire gold production
The Central Bank of Venezuela is teaming up with Petroleos de Venezuela (PDVSA), the state-owned oil company, in a bid to "regularise" the production, sales and purchases of gold in the country, Venezuela's vice-president and economy minister, Rafael Ramírez, said on Monday.The central bank will purchase all the gold mined in the country in a bid by to curb smuggling, according to Caracas-based El Universal.In a statement on its website, PDVSA said it will have a majority stake in the $40 billion venture, and has been "awarded protection rights" on more than 92 billion ounces of golden ore through the Venezuelan Mining Corporation. 
Source: centralbanking.com
December 18
RBI against removing curbs on gold imports for now
The RBI is not in favour of removing import curbs on gold at this point of time, though in the longer term it would like to eliminate them, the central bank Governor Raghuram Rajan said on Wednesday."I don't think it is right to say the RBI is in favour of removing gold restrictions at this point. I think the point which we have been making and which I will make again is gold restrictions are a distortion and they are a necessary distortion to provide balance to the current account deficit," he told analysts after the review of the mid-quarter monetary policy."Going forward, we would not like this distortion to persist and we would like to remove it. When we do so in conversation with the Government and what form and how we unwind these restrictions is something we will have to deliberate over time. At this time it would be premature to withdraw these restrictions for a variety of reasons," he said.Once the current account deficit stabilises, the RBI will consider "unwinding some of these distortionary actions", he said. The comment left the industry and gold jewellers disappointed. 
December 17
Record U.S. Gold Bullion Exports Head to Hong Kong & Switzerland
As the Fed continues with its Quantitative Easing policy, U.S. gold bullion exports hit a new record in the first nine months of 2013. While it's no secret to anyone in the precious metal community, the majority of U.S. gold exports found their way to Hong Kong and Switzerland.Not only have gold bullion exports hit new records during Jan-Sept, they have already surpassed the total for 2012. If we look at the chart below, we can clearly see who has received most of the gold. In the first nine months of 2013, Hong Kong received 176.3 mt (metric tons), Switzerland 130.9 mt and the United Kingdom 26 mt. Of the 416 mt of U.S. gold bullion exports Jan-Sept, these three countries received 342 mt or 82% of the total.Why is this such a big deal? Because in the first nine months of 2012, total U.S. gold bullion exports were only 283 mt compared to the 416 mt so far this year. Which means the United States has exported 47% more gold bullion at an additional 133 mt compared to the same period last year.Furthermore, total U.S. gold bullion exports in 2012 were only 371 mt compared to the 416 mt in the first nine months of 2013.As the price of gold started to decline in March of this year, including the huge take-down in April, U.S. gold bullion exports picked up significantly:The number of gold bullion exports increased from 40.1 mt in Jan to 62.1 mt in April. Then we can see they fell in May (38.1 mt) and June (40.7 mt) as the gold buyers were waiting to see if prices would stop falling. And in June, the price of gold finally bottomed right below $1,200 level.  
December 16
World Mints Sees Unprecedented Demand For Silver Coins In 2013
The sharp drop in the price of gold and silver in early 2013 unleashed a wave of pent up demand, which was clearly seen in the sale of silver coins. The U.S. Mint, Royal Canadian Mint and the Perth Mint all reported extremely high sales of their silver coins. The U.S. Mint hit its new sales record in mid-November when it reported sales of 40.175 million, surpassing the previous record set in 2011, when it sold 39.869 million coins.The U.S. Mint saw average monthly sales of 3.5 million coins. The busiest month was January, with 7.498 million one-ounce coins sold, and November was the slowest month, with 2.3 million coins sold. For December, the Mint has reported sales of 1.2 million coins as of Dec. 16.The Perth Mint comes in second place, selling 7.799 million ounces of silver in 2013, as of November.Perth's busiest month was in April when the Mint sold 1.113 million ounces. April was also when silver prices fell 21% from a high of $27.965 an ounce on April 10 a low of $22.000 six days later.The Perth Mint's monthly sales average about 708,000 ounces; March was the slowest month with sales of 408,000 ounces.The Perth Mint still plans to break ground on a new silver blank production facility and the new facility is expected to be operational by 2015. The Canadian Royal Mint comes in third place only because its full sales figures aren't available. When contacted by Kitco News, the Canadian Mint said its sales figures are only reported in its quarter reports.For the third quarter, endingSept. 28, the Canadian Mint reported silver sales of 6.7 million ounces in its Silver Maple Leaf coins, an increase compared to 2012's third quarter sales of 4.8 million ounces.In its financial report, the Mint said they were expecting record silver coin sales for the entire year. 
December 15
Is The Perfect Storm Coming For Gold?
Due to western central bank price manipulation, the mining sector is in critical condition, the supply line is all but halted, and the physical supply is being swallowed up by Asia. The last shoe to drop is for major mining companies to start closing down production at major mines. Though this would be perceived as the end for gold, speculators will be happy to know that this would be the beginning of the biggest Fed induced bubble in history! But unlike previous Fed bubbles where they support the price increase, the gold bubble will be a result of western central planners mis-managing the gold price for the past 3 decades and finally losing control. As Peak Resources explains in the brief clip, the perfect storm is coming for gold... 
December 13
Contrarian Gold Stocks 3
And totally fundamentally absurd! The HUI hit 193 last week, a level last seen in November 2008 in the dark heart of the stock panic. Yet back then, gold was merely trading near $745. Last week it was 65% higher near $1226! Is it rational for gold stocks to trade as if gold was nearly $500 lower? Of course not, it is just ridiculous. Investors are absolutely wrong in abandoning gold stocks to such silly valuations. That's not the half of it either. The first time the HUI hit its past week's lows was over a decade ago in August 2003. Back then gold was merely $373. With gold over three times as high today, it makes zero sense at all for gold stocks to be trading at those same levels. They are a total anomaly driven by extreme sentiment, irrational fear beyond stock-panic-grade. That isn't sustainable and will soon pass, just like in late 2008. Let's zoom into these post-panic years in this next chart. It is similar to the first one with the exception of the yellow line. That shows where the HUI would be trading at if it returned to its pre-panic average HGR of 0.511x. Looking at the actual HUI levels (red) compared to that hypothetical line (yellow) offers another way to quantify just how epically unpopular gold stocks have become. This can't and won't last forever. If gold stays at $1250, and the HGR merely mean reverts to its pre-2013 post-panic average of 0.346x, the HUI would have to soar 119% higher from today's dismal levels! No matter what, the gold stocks are due to more than double in the coming year. With the general stock markets near nominal record highs, can you think of any other sector that should still double at an absolute minimum? No, there aren't any others. 
December 11
Rick Rule on CNBC
December 10
Silver Eagle Sales Shatter Record At 42.4 Million Oz In 2013!
USMintThe US Mint shut down production of 2013 Silver Eagles today as SilverDoctors' readers are likely aware, but the 3 weeks early end to 2013 production failed to prevent an all-time sales record for the popular bullion coin.Coming in at 42,401,000 oz, the Mint bested the previous annual sales record of 39.8 million oz set in 2011 by over 2.5 million oz, even with production shut down after only 926,000 oz were sold in December.With nearly all of December's sales pushed into 2014, don't be surprised to see a new all-time monthly record set in January, as we project 6-8 million ASEs will be reported sold in January. 
December 9
Speculators boost gold shorts near 7-1/2 year high -CFTC
Hedge funds and money managers raised their bearish bets in U.S. gold futures and options close to a 7-1/2 year high, data by the Commodity Futures Trading Commission showed on Friday, a sign that short covering could boost bullion prices, analysts said. In the week up to Dec. 3, the U.S. derivatives regulator said speculators cut their bullish bets in gold, and they turned silver into a net short position for the first time since late June. In addition, they trimmed their net shorts in the copper market.
December 6
Secret Russian Palladium Stockpiles Dwindle & May Disappear In Near Future, Supporting Price
Sales of palladium stockpiles secretively held by the Russian government could end by 2014 according to top Russian precious and base metals miner Norilsk Nickel (MCX:GMKN). That supply pressure is bullish for palladium prices, which many analysts expect to rise next year thanks to a robust U.S. and China automobile market. The Russian finance ministry used to deliver as much as 2 million ounces of palladium onto the market annually, according to a Norilsk Nickel presentation at a recent precious metals conference. 
December 6
Rick Rule on CNBC - Why are capital markets for junior miners so gloomy? 
December 6
Norilsk sees palladium shortage as early as next year
Strong demand from the auto sector and an unpredictable supply from above-ground stocks suggest a physical shortage could take place in the palladium market as early as next year, an executive at the Russia's Norilsk Nickel said on Thursday. Anton Berlin, Norilsk's head of strategic marketing, also said a possible ban on metal shipments by Indonesia government could significantly reduce an oversupply of nickel, but the metal's price may not receive a boost until huge stockpiles are sold. London Metal Exchange nickel stocks are record high above 250,000 tonnes. 
December 5
Bull market or bear market – where does gold stand now?
Is gold still in a bull market or a bear market? Opinions differ but in reality the answer to both questions could well be yes. It all depends where you start from! Over 12 years gold has risen from $250 to around $1,230 at the time of writing – definitely a bull market then? Over the past two and a bit years gold has fallen from around $1,900 to $1,220. That looks as though it may be a bear market then? Well yes – or is this just a major correction in a secular bull market? To an extent it depends on whether you are a gold bull or a gold bear as to which viewpoint you take. 
December 5
The Complete And Unabridged History Of Gold Manipulation
On November 1st, 1961, an agreement was reached between the central banks of the United States and seven European countries to cooperate in achieving a shared, and very clearly stated, aim. The agreement became known as the London Gold Pool, and it had a very explicit purpose: to keep the price of gold suppressed "under control" and pegged regulated at $35/oz. through interventions in the London gold market whenever the price got to be a little... frisky. The construct was a simple one. The eight central banks would all chip in an amount of gold to the initial "kitty." Then they would sell enough of the pooled gold to cap any price rises and then replace that which they had been forced to sell on any subsequent weakness. 
December 5
China 2013 gold supply shortfall seen at 700 tonnes
SHANGHAI: China's gold supply shortfall is expected to reach 700-800 tonnes this year due to strong physical demand, an official with the World Gold Council (WGC) said on Thursday. "In addition to domestic production of over 400 tonnes, the total consumption (in China) is seen to exceed 1,000 tonnes this year," Zheng Lianghao, managing director of the WGC's Far East division told a conference in Shanghai.  
December 5
500 kg of gold smuggled into India every day
The hike in import duty on gold has led to a spurt in smuggling of gold into the country from neighbouring states like Bangladesh, Myanmar and Sri Lanka. The latest provisional data showing a massive shrinkage in the current account deficit (CAD) for July through September has only raised more eyebrows among the sleuths monitoring the activity with limited resources. 
December 3
Gold price falls below the cost of digging it out of the ground
For the second time in 2013 the gold price has dropped below the cost of getting it out of the ground. From the updated GFMS 2013 Gold Survey we can see that the average cost of production is around $1250:All-in costs, a proprietary cost metric designed to reflect the full marginal cost of mine production, and which includes ongoing ('stay in business') capital costs, indirect costs and corporate overheads, is estimated to have risen to $1,250/oz in the first half of 2013. This has been particularly affected by a considerable amount of company write-downs following the decline in spot gold price during the period.Also note this was calculated at the end of Q1 when the price of gold was a couple of hundred dollars higher than it is now - meaning that those company write-downs mentioned above would have put more pressure on their cost of production. And with gold falling to a new five-month low of $1217 it means that gold miners are once again looking at losing money on each ounce they dig out of the ground. 
December 3
Silver imports surge 40% in Oct, hit 3-month high
Silver imports rose to a three-month peak in October and are on track to hit a record this year, data from Thomson Reuters GFMS showed, as buyers opt for the precious metal instead of expensive gold to meet high seasonal demand. More shipments by the world's top buyer may help underpin global silver prices that have slumped 37% so far this year - their biggest annual drop in at least three decades. 
November 30
Gold Output in Australia Expands in Third Quarter on Ore Grades
Gold output in Australia, the world's second-biggest producer, expanded for a second quarter in the period ended September because of higher ore grades, according to mining consultant Surbiton Associates Pty. Production was 69.5 metric tons compared with 67 tons in the previous three months, Melbourne-based Surbiton said in a statement. Output was 62 tons in the same period a year earlier, it said. Gold climbed 7.6 percent in the third quarter, the first such gain in a year, after a slump into a bear market in April spurred sales of coins, jewelry and bars. Bullion tumbled 26 percent this year amid speculation that the U.S. Federal Reserve will scale back monthly bond buying that helped prices cap a 12-year bull run in 2012. "The higher production was due to the treatment of higher ore grades and this, in turn, reduced cash costs," said Sandra Close, a director at Surbiton. "This is precisely what we expected, given the decline in gold prices in April and the lack of a significant recovery since then." 
November 29
State Dept. minutes confirm that whoever has the most gold makes the rules
Secretary Kissinger asks the meeting: "Why is it against our interest to have gold in the system?"He is answered by his assistant undersecretary of state for economic and business affairs, Thomas O. Enders.The minutes, found by Jansen in the State Department archives in Volume 31 of "Foreign Relations of the United States, 1973-76," record Kissinger's exchange with Enders this way: Mr. Enders: It's against our interest to have gold in the system because for it to remain there it would result in it being evaluated periodically. Although we have still some substantial gold holdings -- about $11 billion - - a larger part of the official gold in the world is concentrated in Western Europe. This gives them the dominant position in world reserves and the dominant means of creating reserves. We've been trying to get away from that into a system in which we can control ... Secretary Kissinger: But that's a balance-of-payments problem. Mr. Enders: Yes, but it's a question of who has the most leverage internationally. If they have the reserve-creating instrument, by having the largest amount of gold and the ability to change its price periodically, they have a position relative to ours of considerable power. For a long time we had a position relative to theirs of considerable power because we could change gold almost at will. This is no longer possible -- no longer acceptable. Therefore, we have gone to Special Drawing Rights, which is also equitable and could take account of some of the less- developed-country interests and which spreads the power away from Europe. And it's more rational in ... Secretary Kissinger: "More rational" being defined as being more in our interests or what? Mr. Enders: More rational in the sense of more responsive to worldwide needs -- but also more in our interest  
November 28
China's Platinum imports rise 61% y/y to 248.7 Koz in October
China's Platinum imports rose by 61% year-on-year to 248.7 kilo ounce in October this year but fell by 27% as compare to previous month. According to Barclays, platinum imports have remained above the 200koz mark since March and even though imports into Hong Kong has eased modestly combined imports over the first three months of the year are up 9% y/y while imports into China alone are up by 15% y/y for the year to October. 
November 27
China Gold Imports From Hong Kong Rise on Stockpiling
Gold shipments to China from Hong Kong rose in October to the second-highest on record as jewelers and retailers bought the metal to build up inventories ahead of a peak-demand season at the end of the year. Net imports, after deducting flows from China into Hong Kong, were 129.9 metric tons in October, from 109.4 tons in September, according to calculations by Bloomberg based on data from the Hong Kong Census and Statistics Department. Purchases reached an all-time high of 130 tons in March, with the amount in the first 10 months of 2013 more than doubling to 955.9 tons from a year earlier, the data show. 
November 26
Margin Debt Soars To New Record; Investor Net Worth Hits Record Low
The correlation between stock prices and margin debt continues to rise (to new records of exuberant "Fed's got our backs" hope) as NYSE member margin balances surge to new record highs. Relative to the NYSE Composite, this is the most "leveraged' investors have been since the absolute peak in Feb 2000. What is more worrisome, or perhaps not, is the ongoing collapse in investor net worth - defined as total free credit in margin accounts less total margin debt - which has hit what appears to be all-time lows (i.e. there's less left than ever before) which as we noted previously raised a "red flag" with Deutsche Bank. Relative to the 'economy' margin debt has only been higher at the very peak in 2000 and 2007 and was never sustained at this level for more than 2 months.  
November 26
Best gold issues may start to melt up rather than down - Rule
The normally robust crowd of retail and institutional investors was so sparse Monday at the Metals & Minerals Conference in San Francisco, long-time conference speaker, Sprott Asset Management President Rick Rule, joked that he saw more people in the men's room in the 1996 conference than encompassed the entire audience of attendees this year. 
November 26
Gold Fix Drawing Scrutiny Amid Knowledge Tied to Eruption
Every business day in London, five banks meet to set the price of gold in a ritual that dates back to 1919. Now, dealers and economists say knowledge gleaned on those calls could give some traders an unfair advantage when buying and selling the precious metal. The U.K. Financial Conduct Authority is scrutinizing how prices are set in the $20 trillion gold market, according to a person with knowledge of the review who asked not to be identified because the matter isn't public. The London fix, the benchmark rate used by mining companies, jewelers and central banks to buy, sell and value the metal, is published twice daily after a telephone call involving Barclays Plc (BARC), Deutsche Bank AG (DBK), Bank of Nova Scotia, HSBC Holdings Plc (HSBA) and Societe Generale SA. (GLE) 
November 26
The Vietnamese central bank eyes up buying gold on this price dip to increase currency reserves – but DON'T call gold money
The State Bank of Vietnam (SBV) is going to buy bullion gold to increase the foreign currency reserves as it foresees the downward trend in the gold price in the next six months or one year.So a largeish national central bank can openly say it is buying gold in order to "increase its foreign currency reserves" and yet we're still expected to swallow the Western nonsense that gold is not money - it seems the East takes absolutely no notice of this 'barbarous relic' rhetoric. 
November 25
Janet Yellen's 2014 Nightmare; "Cornering" the Treasury Market Talk about creating moral hazard.  
The Fed has cornered almost 40% of all Treasuries over 5 years in maturity. I've just discovered the killer aspect line from Quantitative Easing. The Fed's 4 years of QE, QE1, QE2, and QE3 has accumulated  36% of all Treasury securities between  5 years  and 10 years in maturity plus 40% of those government bonds over 10 years in maturity as well as  25% of all the mortgage backed securities not owned by Fannie Mae and Freddie Mac . Just how do you suppose Chairman Yellen will devise an exit strategy to this concentrated ownership that makes up some $3 trillion of the central bank's $4 trillion balance sheet?
November 25
Hitch a Ride on This Supply Crunch
Can you name a commodity that's currently in a supply deficit-in other words, production and scrap material can't keep up with demand? How about two?If you find that difficult to answer, it's because there aren't very many.When you do find one, you might be on to a good investment-after all, if demand persists for that commodity, there's only one way for the price to go. 
November 21
Zimbabwe to go ahead with platinum exports ban
JOHANNESBURG - Zimbabwe, the world's number three platinum producer, is determined to ban exports of raw platinum and to force firms to refine locally, the new mines minister told AFP Thursday. "We are determined to ensure that a refinery is put up in Zimbabwe," minister Walter Chidakwa said, speaking during a visit to Johannesburg. "Once you put up a refinery, surely we must put a law that says we do not want our platinum to be exported as raw," he added. "We want our minerals value-added." Cash-strapped Zimbabwe is increasingly looking to the mining sector to help solve its liquidity shortage, which economists say has worsened since the July elections won by veteran leader Robert Mugabe.
November 20
Gold pours into China to meet record demand, bypasses Hong Kong
Nov 20 (Reuters) - China, set to pass India this year as the world's top gold consumer, has imported nearly a fifth more bullion than data from its traditional conduit Hong Kong shows as it brings in the metal via other routes. Gold shipped from Hong Kong to the mainland, used as a proxy for Chinese demand as bullion imports are a state secret, nearly tripled to 855 tonnes in the year to September. But a surge in China's gold purchases as prices slumped by a quarter this year has also seen at least 133 tonnes shipped directly, according to Reuters calculations based on data from Global Trade Information Services (GTIS). That figure could be even higher as it does not include central bank purchases. 
November 20
Gold Benchmarks Said to Be Reviewed in U.K. Rates Probe
The U.K. Financial Conduct Authority is reviewing gold benchmarks as part of its wider probe of how global rates are set, a person with knowledge of the matter said. The FCA review is preliminary and hasn't risen to the level of a formal investigation, said the person, who asked not to be identified because the matter isn't public. The person declined to say which gold benchmarks were under scrutiny.
November 15
Silver coin supplies buckle on fever-pitch retail buys
SAN FRANCISCO (MarketWatch) — Silver prices have dropped more than 30% year to date and demand for the physical metal has reached a fever pitch: United States Mint sales of the American Eagle Silver Bullion Coins have already hit a record this year. But as supplies of the coin tighten, analysts and bullion dealers said there are still many options for those interested in buying silver. Many predicted all along that sales of those coins would reach a record this year — and they expect the metal's popularity to continue to grow.
November 14
Asian Central Banker's Shocking Confession About The West
November 14
India Gold Premium Hits Record 21.6%
With India's 10% gold import duty on top of other capital controls, the price one has to pay for gold in India has reached a record spread of 21.6% vs. what one has to pay in countries where there are no such controls or import duties.
November 14
WGC: China Already Tops Record For Full-Year Gold Demand
Gold demand in China remained robust in the third quarter, with the country already topping its previous full-year record for gold buying, the World Gold Council reported Thursday. The country was the world's top consumer in the July-September period and is on pace to replace India as the leading buyer for the full year. Indian demand was also up for the year through September, but was hurt in the third quarter by government efforts to restrict imports in an effort to battle a large current-account deficit.
Andrew Huszar: Confessions of a Quantitative Easer I can only say: I'm sorry, America.
As a former Federal Reserve official, I was responsible for executing the centerpiece program of the Fed's first plunge into the bond-buying experiment known as quantitative easing. The central bank continues to spin QE as a tool for helping Main Street. But I've come to recognize the program for what it really is: the greatest backdoor Wall Street bailout of all time. Five years ago this month, on Black Friday, the Fed launched an unprecedented shopping spree. By that point in the financial crisis, Congress had already passed legislation, the Troubled Asset Relief Program, to halt the U.S. banking system's free fall. Beyond Wall Street, though, the economic pain was still soaring. In the last three months of 2008 alone, almost two million Americans would lose their jobs. Even when acknowledging QE's shortcomings, Chairman Bernanke argues that some action by the Fed is better than none (a position that his likely successor, Fed Vice Chairwoman Janet Yellen, also embraces). The implication is that the Fed is dutifully compensating for the rest of Washington's dysfunction. But the Fed is at the center of that dysfunction. Case in point: It has allowed QE to become Wall Street's new "too big to fail" policy.  
Source: Wall Street Journal
November 13
Plan to raid bank creditors could shatter Europe's calm
BRUSSELS, Nov 13 (Reuters) - Market euphoria and soaring demand for European bank debt could be brought back down to earth if the European Union pushes ahead with the early introduction of rules allowing Cyprus-style raids on bank creditors and big depositors Following demands from Germany, the European Union law to raid the bondholders and savers of failing banks could take effect as soon as January 2015, three years earlier than planned and in time to hit banks exposed by European Central Bank tests next year.
November 13
U.S. Mint's Silver-Coin Sales Reach Annual Record
Sales of American Eagle silver coins by the U.S. Mint since the start of the year surpassed the annual record as the futures market rallied from the lowest in 34 months. Sales reached almost 40.2 million ounces, the mint said yesterday in an e-mail. Authorized purchasers bought the full weekly allocation of 500,000 coins, boosting the total this year above the previous all-time high of almost 39.9 million ounces in 2011, it said.
November 12
Platinum set for biggest deficit since 1999 -Johnson Matthey
LONDON, Nov 12 (Reuters) - Strong investment and industrial demand will push the platinum market in 2013 into its biggest deficit for 14 years, refiner Johnson Matthey said on Tuesday. The platinum market is expected to show a shortfall of 605,000 ounces this year from 340,000 ounces last year, it said in its Platinum 2013 Interim Review.
November 9
Weekly COMEX Gold Inventories: Registered Gold Hits A New Low At Under 20 Total Tonnes
Last week was a fairly quiet week at the COMEX gold warehouses, with registered gold inventories hitting a new low. This week saw a bit more action in the warehouses, with a net gain in gold inventories for the week, but registered gold stocks hit a new all-time low at a little under 639,000 ounces.
November 9
Mugabe Threatens to Halt Raw Platinum Exports to South Africa
Zimbabwean President Robert Mugabe is threatening to halt exports of raw platinum to South Africa unless three producers set up a refining plant in the country. "Let us close our doors immediately and say no raw platinum will go to South Africa," the state-controlled Herald newspaper cited Mugabe as saying to members of his ruling party at an address in the Zimbabwean capital of Harare.
November 8
Indian gold imports slide, but exports jump
Early signs are coming in that India could slip from its position as the world's largest consumer of gold. A senior official of the Metals and Minerals Trading Corporation of India (MMTC) has noted that gold imports are likely to decline by 41% to 500 tonnes this financial year, on account of the curbs imposed by the government.
November 6
Platinum Giants Ready to Stare Down Union Over Pay Demand
Rising costs and falling prices may prompt South Africa's largest platinum mines to stare down a union threat to halt 70 percent of global production over pay demands, pushing the industry toward a prolonged strike.
November 5
India's Demand to Buy Silver Doubles on Gold Ban, Price Drop
DEMAND to buy silver amongst Indian households has pushed the country's imports of the precious metal to twice last year's level and may set a record in 2013, according to industry experts. Between January and September, silver imports to India totaled more than 4,000 tonnes, already beating full-year 2012 says the Thomson Reuters GFMS consultancy.
November 5
A Closer Look At Bank Bail-Ins And The Black Hole Of Our System
The bank bail-in rumble is growing louder. After the events in Cyprus, a small country and potentially meaningless in the eyes of most people, it seems that bail-in idea has spread like a virus across the Western world.
November 5
Turkey's Gold Imports In 2013 May Surpass Record Over 269.5 Metric Tonnes
Turkey's gold imports jumped more than threefold in October to 15.98 metric tons, from 4.8 tons in September, according to the Istanbul Gold Exchange's website. That's the highest since July, the data shows. Turkey has already imported 251.4 metric tonnes in 2013, year to date, meaning that it will come very close to or surpass the record import year in 2005 when 269.5 metric tonnes of gold were imported). Year to date imports are more than double the amount of gold imports in 2012 and more than triple those in 2011.
November 4
Fed's Bullard: $1 trillion a year QE pace 'torrid'
The Federal Reserve's current $85-billion-a-month in bond purchases is a "torrid pace," St. Louis Fed President James Bullard told CNBC on Monday. But he added in a "Squawk Box" interview, "It's a very reasonable thing to do to substitute for the fact that you can't lower interest rates any further." "Eighty-five [billion dollars] is a torrid pace, I will give you that. And a trillion dollars a year is a torrid pace," acknowledged Bullard, a Fed voting member this year. "I'd rather get out it if we can, but I'd like to meet our goals."
November 4
Gold holds steady as U.S. Mint's brisk coin sales surpass 2012 totals
"There are some people who are still stocking up on physical gold" Gold gained slightly Monday as the dollar weakened and a Federal Reserve official suggested that the central bank is in no hurry to start tapering its massive stimulus program. By Monday evening, bullion was trading near $1,317, while silver also finished the day up, near $21.70. However, investors are looking ahead to the October nonfarm-payrolls report from the Labor Department, due Friday, since the Fed is basing the continuation of its bond-buying program on improvements in the jobs market.
November 4
South Africa Union Starts Pay Strike at Northam Platinum
A strike called by South Africa's National Union of Mineworkers at Northam Platinum Ltd. (NHM) over wages continued into a second day as the company said it has proposed a meeting between the sides tomorrow. "There has been no invitation from the company, but we'll be ready to see them" for talks, Ecliff Tantsi, the union's negotiator at Northam, said by phone today. The company's management resolved, for safety purposes, not to allow production-related employees underground yesterday, Northam said in an e-mailed statement. 
October 31
Gold Imports From Hong Kong were 109.4 metric tonnes in September
Gold shipments to China from Hong Kong fell for a second month after the premium to take immediate delivery declined, indicating waning physical demand in the nation poised to become the largest consumer.Net imports, after deducting flows from China into Hong Kong, were 109.4 metric tons in September, from 110.2 tons a month earlier, according to Bloomberg calculations based on data e-mailed from the Hong Kong Census and Statistics Department. Still, the amount has more than doubled to 826 tons in the first nine months of the year, the data show.
October 31
Japanese Pension Funds Show Appetite For Gold: World Gold Council
Japanese pension funds have shown strong interest in buying gold, prompted in part by "Abenomic" easy money policies, according to the gold trade group the World Gold Council. "It is an area of growth for very natural reasons, especially in a period like this," said council investment researcher Juan Carlos Artigas, at a council event in New York on Wednesday. "We definitely expect a continuation of this trend in Japan."
October 29
Gold Retreats; Silver Eagle Bullion Sales Top 39M to Near Record
Gold fell below the pivotal $1,350 an ounce level on Tuesday, marking a second day of losses, albeit modest ones, as investors stayed their buying ahead of the highly anticipated FOMC monetary policy statement. 
October 29
Fed Balance Sheet Not Seen Returning to Normal Until at Least 2019
The Federal Reserve's balance sheet, which is fast approaching $4 trillion in total assets, won't return to normal until sometime between mid-2019 and mid-2021, according to new projections prepared by central bank researchers. 
October 29
Strange gofo cry heralds trouble for gold
Source: FT.COM It would be much better for the financial world if the metal were just bumping along, says John Dizard. John Brimelow, a gold analyst who has been deconstructing the Indian premiums for many years, says: "There was a collapse of Indian premiums in early August that was due to the collapse of the rupee and the rise in duty to the current level. The current 20 per cent premium has not been seen since gold import was made legal in 1990."
A third strange cry in the forest is the "negative gofo", or gold forward lease rates that effectively pay a higher gold price over the next three months than in the future. This "backwardation" is a common enough phenomenon for other commodities in short physical supply, but, given the much greater weight of above-ground supplies in the gold market, is supposed to be a nonexistent or fleeting occurrence for the metal. Yet the negative gofo, at least for 400 oz good delivery London bullion bars, has persisted for weeks.As one of my gold refiner friends puts it: "The negative gofo is just a shortage of kilo bars. It is, technically, a backwardation, but I call it the convenience yield of having gold immediately available for physical delivery. Look at the huge premiums in the Shanghai exchange and in India. You think maybe the market will normalise and the premium will disappear soon. So you pay up for immediate delivery."The 400 oz bars, though, are the only acceptable form of backing for gold ETFs, not to mention the London market. There is a shrinking supply, which have been gradually flown from London to Switzerland, where they are further refined, cast into kilos, and sent on to China, India, the Middle East and elsewhere.Say, what if there is a rise in the world gold price that leads to an increase in demand for gold ETFs and exchange traded futures? Could the gold flow back from those kilo bars to recasting as good delivery 400 oz bars?Not easy, my refiner says: "Much of that has been converted to jewellery. It would be a lengthy process. Those are pretty sticky hands."He continues: "This could turn into a very violent wake-up for (screen-traded gold). People talk about 'fiat currencies', but we also have fiat gold. Volatility is too cheap right now."
October 29
Chinese Gold Consumption and Production Increasing
A recent study released this week reported a big surprise. The buying of luxury goods this year is expected to top last year's sales, with growth in the Americas overtaking that of China, a worldwide study revealed yesterday. In a reversal of the trend in recent years, spending on luxuries in the Americas is expected to grow four per cent this year, as opposed to 2.5 per cent for China. Ironically, one of the factors driving sales growth in the Americas is tourist spending from the increasing number of Chinese visiting cities like Los Angeles and Las Vegas. Regardless of how you move the data around, the fact remains that the Chinese are driving high end luxury good sales at home and abroad. This supports the recent news that China is surpassing India as the largest purchaser of gold. While industrial demand increases but the demand for private consumption is exceeding expectations. Gold consumption in China, the world's largest user after India, jumped 54 percent in the first half of 2013, putting the country on track to become the top bullion consumer at a time when demand is contracting elsewhere.
October 28
Gold: Play The Coming Countertrend Rally?
In our view, the main driver for gold's "surprising weakness" has been liquidation and capitulation out of gold as an investment vehicle. It is true that sharply declining real bond yields, EMU tensions and a rising equity risk premium all combined to help gold from early 2009 until mid-2011. At that point, gold had become over-owned, given that there were no signs of inflation, and further nonconventional monetary actions failed to benefit the yellow metal. From August 2011 until early 2013, the dollar dominated gold movements. Since then, gold has "underperformed" what would have been predicted based on the dollar, real bond yields and EMU bank stocks.
October 27
Turkey, Kazakhstan raised gold reserves in September: IMF
Turkey and Kazakhstan raised their gold holdings in September, while Russia's bullion reserves eased, according to preliminary data from the International Monetary Fund. Investors are closely monitoring any possible shift in central bank attitudes toward gold after bullion prices rose to a three-month high above $1,430 an ounce on August 28. Spot gold edged up 0.3 percent to $1,350 on Friday.
October 26
In Fed and Out, Many Now Think Inflation Helps
WASHINGTON — Inflation is widely reviled as a kind of tax on modern life, but as Federal Reserve policy makers prepare to meet this week, there is growing concern inside and outside the Fed that inflation is not rising fast enough. Some economists say more inflation is just what the American economy needs to escape from a half-decade of sluggish growth and high unemployment.
October 25
European emissions rules seen boosting platinum demand
LONDON, Oct 25 (Reuters) - Demand for platinum may pick up next year when new European auto emission rules are likely to reverse a trend toward replacing it with cheaper palladium in diesel autocatalysts, a Johnson Matthew senior researcher said. The auto industry is the largest single source of demand for platinum, but that market has come under pressure since the start of the financial crisis, which put consumers off buying new cars. In addition, carmakers have been working for years towards substituting platinum in autocatalysts with cheaper metals, chiefly palladium, particularly after platinum hit record highs in 2008 of more than $2,000 per ounce.
October 24
Consumer Sentiment in U.S. Falls to Eight-Month Low: Economy
Consumer confidence sank last week to the lowest level in eight months as Americans grew more concerned the budget standoff in Washington hurt the world's largest economy. The Bloomberg Consumer Comfort Index declined to minus 36.1 in the period ended Oct. 20, the lowest since February, from minus 34.1. The report also showed more households were pessimistic about the economy than at any time in the past year even as lawmakers approved a deal that ended the partial shutdown of federal agencies.
October 24
Silver Scrap Supply "Falls 30%" from 2011 Peak
Refiner says scrap silver supplies retreat further from 2011 peak as prices fall... SILVER SCRAP supplies from North America and Europe have fallen up to 30% from the peak of 2011, a leading refiner told an industry conference Wednesday. Speaking at the Silver Industrial Conference in Washington, Grant Angwin of Johnson Matthey – which produces London Good Delivery silver bars at its Salt Lake City plant in the US, and at Brampton in Canada – said that flows of existing above-ground silver, back to market, have fallen 20-30% over the last two years.
October 24
Platinum Shortages Extending as Car Sales Quicken: Commodities
Platinum and palladium will be the best performing precious metals next year as record global car sales will keep them in short supply for a third year, according to the most-accurate forecasters. The metals, used in catalytic converters, will be in a shortage for the longest stretch since 2005 for platinum and 2000 for palladium, Barclays Plc and Johnson Matthey Plc data show. Platinum will gain 13 percent to average $1,635 an ounce by the fourth quarter of 2014, according to the mean of eight estimates by the most-accurate analysts tracked by Bloomberg in the past two years. Palladium will gain 10 percent to average $823 an ounce, the most for a quarter since 2001.
October 24
Central Banks Drop Tightening Talk as Easy Money Goes On
The era of easy money is shaping up to keep going into 2014. The Bank of Canada's dropping of language about the need for future interest-rate increases and today's decisions by central banks in Norway and Sweden to leave their rates on hold unite them with counterparts in reinforcing rather than retracting loose monetary policy. The Federal Reserve delayed a pullback in asset purchases, while emerging markets from Hungary to Chile cut borrowing costs in the past two months.
October 22
Gold Premiums in India Climb to Record as Curbs Widen Shortage
Gold premiums in India, the world's largest user, climbed to a record as jewelers rushed to secure supplies to meet soaring demand during festivals and weddings amid government curbs on imports. The fees paid by jewelers to banks and other importers climbed to as much as $120 an ounce over the London price this week compared with a discount of $60 a month earlier, said Bachhraj Bamalwa, a director at the All India Gems & Jewellery Trade Federation. Premiums may surge to $150 to $200 if the shortage persists, he said. The raw material scarcity is worsening as imports slumped after the government linked shipments to re-exports in July and increased tax on overseas purchases for a third time this year to curtail demand. Purchases of gold and silver tumbled to $800 million last month from $4.6 billion a year earlier, the Commerce Ministry said Oct. 9.
October 22
TABLE-Swiss net raw platinum imports drop to 4-month low
LONDON, Oct 22 (Reuters) - Switzerland's net imports of raw platinum fell last month to their lowest since May, data from its customs bureau showed, as exports to China hit a three-month high at 1.903 tonnes. Switzerland remained a net importer of the autocatalyst metal for a fourth month, with shipments from South Africa, the world's biggest platinum producer, hitting their highest since June at 2.937 tonnes. The country became a net exporter of raw palladium for the first time in three months, meanwhile, as imports dwindled to a three-month low. Russia exported no raw palladium to Switzerland for a third month, although it shipped another 202 kilograms of semi-finished palladium, a similar level to that shipped in every month this since February.
October 22
Not much of a festival season for Indians as gold runs dry
(Reuters) - In India's biggest bullion market, Mumbai's Zaveri Bazaar, gold dealers are busy -- not filling orders for customers, but busy avoiding phone calls because they don't have any gold to sell.
October 21
Zimbabwe needs $5.3bn for massive platinum production increase
nvestment totalling over $5.3 billion is required in Zimbabwe if the country is to match Russia as the world's second largest platinum producer after South Africa. A report from the country's Chamber of Mines, seen by Bloomberg, outlines the spending needed to increase production to over 500,000 oz/y. Zimbabwe currently produces around 365,000 oz, versus Russia's 800,000 oz and South Africa's 4.1 million ounces last year. Some $2.8 billion of investment is needed in mines, up to $2 billion in processing plants and between $200 and $500 million to ensure adequate power supply, the report said.
October 18
UK gold exports to Switzerland surge as investors sell ETFs
LONDON, Oct 18 (Reuters) - A surge in gold exports from the United Kingdom to Switzerland this year may largely be the result of metal sold out of exchange-traded funds being shipped for re-refining before making its way to Asia, according to Australian bank Macquarie. 
October 17
The US Treasury Daily Statement for October 17, 2013 shows debt at $
17.027544 trillion
October 16
'A financial buyer's market': Private equity firms continue to circle mining sector
During the past couple of years, private equity firms have quietly grown into key players in the mining industry. And with mining valuations in the gutter and equity financing all but dried up, their role could soon get bigger.In a presentation in Toronto on Wednesday, private equity insiders noted that the firms are raising huge dollars for mining investments. They argued that it is a potential source of financing for many distressed companies. 
October 16
Chinese gold output to August up 8% year on year
Some 220.773 tonnes of gold were mined in China in the first eight months of 2013; in August, the country produced 37.978 tonnes of the yellow metal.Output from the world's largest gold producer, China has advanced sharply, up 8.18% year on year to 270.167 tonnes from January to August 2013, according to data released by the China Gold Association. In August 2013, the country produced 37.978 tonnes of gold.Bullion consumption too has jumped, rising 54% in the first six months of 2013, from a year ago period.
Last year, China's gold consumption rose 9.35% to 832.18 metric tonnes and the country is slated to overtake India to become the biggest gold consumer this year. 
October 15
The International Monetary Fund Lays The Groundwork For Global Wealth Confiscation
The International Monetary Fund (IMF) quietly dropped a bomb in its October Fiscal Monitor Report. Titled "Taxing Times," the report paints a dire picture for advanced economies with high debts that fail to aggressively "mobilize domestic revenue." It goes on to build a case for drastic measures and recommends a series of escalating income and consumption tax increases culminating in the direct confiscation of assets. 
October 15
Indian Gold Premiums Surge $30 To Record On Physical Demand, Supply Crunch
Gold premiums in India, the world's biggest buyer of gold along with China, jumped sharply last week as the festive season began, driving up demand, and supply remained tight on a lack of imports according to Reuters.Premiums to London prices jumped to $30 to $40 an ounce from last week's $5 to $7, the All-India Gems and Jewellery Trade Federation (GJF) said."There is no official gold available. People are not willing to sell their old jewellery either, at these prices," said Sudheesh Nambiath, an analyst with metals consultancy Thomson Reuters GFMS.
 
October 14
India's Rajan: 'We Can Pay The World In Gold'
The Indian economy has been struggling to grow thanks a tumbling currency and surging food and energy prices. Besides slowing growth, many have been watching two data points keenly. The first is the nation's current account deficit, currently at -5.07% of GDP. The other is its external debt which stands at 22% of GDP. 
October 11
European central bank gold sales lowest since 1999 accord
European central banks sold 5.1 metric tons of gold in the fourth year of an accord that originated in 1999, the lowest on record, according to data from the World Gold Council. Germany sold 5 tons and an unidentified bank disposed 0.1 ton in the year through Sept. 26, the cpuncil, a London-based producer-funded group, said in a report on its website. That's the lowest annual total since European central banks agreed to limit sales in September 1999. Germany's Bundesbank sells a small amount each year to mint coins.
October 9
U.S., Switzerland Export Largest Ever Amounts Of Gold To Hong Kong And Investors Should Take Note
Chinese gold import data have just been released for August, and it shows that imports are still very strong. But what investors should really take note of is that imports into Hong Kong were close to 300 tonnes in August - which would put them on pace to suck up all of global mine supply.
October 9
Monsoon, weddings to light up gold demand
After a depressing third quarter, the World Gold Council (WGC) is betting highly on India's gold demand in the fourth quarter of the current calendar year, following recommencement of import after two months of disruption. WGC forecasts India's gold demand to remain robust in the fourth quarter at around 300 tonnes, a rise of around 15 per cent from 260.3 tonnes in the same quarter of the previous year.  
October 9
Indians may import record volumes of silver
(Reuters) - Indian silver imports are on pace to hit a record high this year as the wedding and festival season drives up buying of the precious metal instead of the traditional gold, made scarcer and dearer by official measures aimed at cutting the trade gap. Higher silver demand in the world's biggest buyer may help support prices, which have fallen almost 30 percent this year on the international market and are on track for their biggest annual drop in almost three decades.
October 8
China's gold imports from Hong Kong remain above 100 tonnes in August
(Reuters) - China's net gold purchases from Hong Kong fell 5 percent in August from the previous month, but were still above 100 tonnes for a fourth straight month, as strong demand for jewellery and bars persisted in the world's second-biggest bullion consumer. Net gold flows into China - excluding imports by Hong Kong from China - hit 110.505 tonnes in August, compared with 116.385 tonnes in July, data from the Hong Kong Census and Statistics Department showed. Total imports from Hong Kong rose to 131.374 tonnes from 129.232 tonnes a month ago.
October 8
Biggest US Foreign Creditors Show Concern on Default Risk
China and Japan, which together hold more than $2.4 trillion in U.S. Treasuries, raised pressure on the U.S. to resolve a political impasse on its debt ceiling that threatens to destabilize global financial markets. Japan must consider the impact of any default on its bond holdings, even as the U.S. will probably avoid a fiscal crisis, Japanese Finance Minister Taro Aso said today in Tokyo. Chinese Deputy Finance Minister Zhu Guangyao said yesterday that the U.S. should prevent a default, the People's Daily reported.
October 7
Why Uncle Sam is hoarding gold
Grab any Wall Street trader in a bar, or any portfolio manager in his office, and he's likely to tell you gold is finished.It's silly, nothing more than a shiny metal, a substance with little use and little real value, a "barbarous relic," and the stuff of nothing more than superstition. Only a fool would own any gold in his portfolio.Right?After all, its value has plunged by $500 an ounce in the past year, and $100 just in the past month. Gold hasn't even rallied during the budget crisis: So much for its "safe haven" status.There is just one nagging problem with this story line. One group of people disagrees. And I am not talking about wacko gold bugs in Arizona ("the ex-husband state") with tinfoil on their heads.I am talking about the people running the United States Treasury.They remain firm believers in gold. Big-time.This week I asked them if they would consider selling some of the country's gold reserves to pay the bills if the budget crisis escalates later this month. Their response? Not a chance. http://www.marketwatch.com/story/why-uncle-sam-is-hoarding-gold-2013-10-04?d ist=beforebell  
October 7
Norilsk Nickel Sees Platinum, Palladium Deficit Through 2016 Oct. 4
(Bloomberg) -- Palladium deficit will widen andplatinum shortage will narrow in 2014-2016, Norilsk Nickel saysin presentation on its website today.* Palladium shortage seen at 900,000oz in 2014, 950,000oz in2015 and 1.22m oz in 2016, from 940,000oz this yr* Platinum shortage will be 220,000oz in 2014, 200,000oz in2015 and 100,000oz in 2016, from 460,000oz this yr* Sees sales from Russian palladium stockpiles at 100,000ozthis yr vs. 250,000oz in 2012; no sales in 2014 **bloomberg
October 3
Russia's Gold output rises sharply in Jan-July: Producers' Union
MOSCOW (Scrap Register): Russia gold output advanced sharply by 12.2% year-on-year to 122.041metric tons in the first seven months of this year, as per the latest figures released by the Union of Russian Gold Producers.
October 3
Indian, US silver price arbitrage,trade sees upswing after gold curb
Indian silver prices broadly track the international market, but there are sharp variations depending on industrial demand, festive purchases and the mood of investors in the Mumbai and New York futures market as well as the spot market.
October 3
SA situation the biggest risk to platinum prices — Natixis
THE direction of the platinum price — and to some extent the palladium price — will be determined by developments in South Africa over the next two years, Natixis has said in a Metals Review.
October 1
India's October gold imports seen picking up sharply
(Reuters) - India's only gold imports in August and September were for exporters' use, reducing volumes to a fraction of what the world's biggest bullion buyer used to bring in before the government took steps to rein in purchases.
September 30
Banca d'Italia says gold reserves key to cenbank independence
ROME, Sept 30 (Reuters) - Keeping gold reserves is a key support to central banks' independence, an official from Banca d'Italia told a bullion industry conference on Monday, dampening talk that it might sell some of its holdings. 
September 30
China to ease gold trade restrictions - central bank
(Reuters) - China's central bank is planning to increase the number of firms allowed to import and export gold and will also ease restrictions on individual buyers of the precious metal, according to a draft policy document issued on Monday.
September 30
Gold Bulls Raise Wagers Most in Month on Stimulus: Commodities
Hedge funds' combined holdings in gold futures rose the most this month as continued U.S. monetary stimulus spurred investors to sell short contracts and sent prices toward the first quarterly advance in a year. The net-long position in bullion jumped 12 percent to 78,654 futures and options in the week ended Sept. 24, the most since Aug. 27, U.S. Commodity Futures Trading Commission data show. Long wagers gained 1.8 percent and short bets fell 17 percent, the biggest drop in four weeks. Combined net-long holdings across 18 U.S.-traded commodities climbed 1.7 percent, the first gain in September.
September 29
Chinese Gold Demand On Track To Hit 1,000T: WGC
September 27
India's silver imports glittering like gold, shoot up by 311% in Q1 FY14
The silver demand in India has surged substantially, figures indicate. According to latest import data released by India Customs, the total imports of silver by the country during the first quarter of the current financial year amounted to $1.78 billion, 311% higher than the imports of $433.8 million during the corresponding quarter last year. 
September 26
Fed's Kocherlakota wants to boost, not taper, QE3
WASHINGTON (MarketWatch) - The Federal Reserve should take actions to strengthen its support for the economy instead of pulling back, or tapering, said Minneapolis Fed President Narayana Kocherlakota on Thursday. Low inflation shows that Fed policymakers have "a lot of room to provide much needed stimulus to the labor market," Kocherlakota said, in a speech to the Rotary Club of Houghton, Mich. Kocherkakota called for the Fed to set a goal to return employment to its maximal level as rapidly as it can, while keeping inflation close to, although temporarily above, its 2% target. Monetary policy is not impotent, he added. Kocherlakota is not a voting member of the Fed's policy-making committee this year. Over the past few years, he has transformed from a leading hawk, concerned about higher inflation, into one of the strongest voices in favor of asset purchases and an easier policy stance. Not even concerns about asset bubbles should deter possibly adding more stimulus, he said.
September 26
The Fed's Favourite Measure Of Inflation Plunges Further
Core personal consumption expenditures, an inflation indicator reported in the U.S. GDP release, stood at only 0.6% in the second quarter, according to thethird and final Q2 GDP readingpublished by the U.S. Bureau of Economic Analysis this morning.Economists were expecting the report to confirm the BEA's second reading of Q2 core PCE published a month ago, when the agency said it stood at 0.8%.
September 25
U.S. Running Out of Cash More Quickly
Treasury Now Sees Crunch by Oct. 17; No Deal to Fund Government in Sight WASHINGTON-The government is closer to running out of money to pay its bills than previously thought, the Treasury Department warned Wednesday, clarifying the fiscal deadlines confronting Congress amid continued disarray on Capitol Hill.Treasury Secretary Jacob Lew said the government would be left with just $30 billion cash on hand "no later" than Oct. 17, and the Congressional Budget Office predicted these funds would be used up between Oct. 22 and Oct. 31 if legislation isn't enacted to raise the ceiling on government borrowing.That little cash could make it difficult, if not impossible, for the government to pay the roughly $55 billion in Social Security, Medicare and military payments due Nov. 1. Source: Wall Street Journal
September 25
CFTC Closes Investigation Concerning the Silver Markets 
Washington, DC - The Commodity Futures Trading Commission (CFTC or Commission) Division of Enforcement has closed the investigation that was publicly confirmed in September 2008 concerning silver markets. The Division of Enforcement is not recommending charges to the Commission in that investigation. For law enforcement and confidentiality reasons, the CFTC only rarely comments publicly on whether it has opened or closed any particular investigation.
Nonetheless, given that this particular investigation was confirmed in September 2008, the CFTC deemed it appropriate to inform the public that the investigation is no longer ongoing. Based upon the law and evidence as they exist at this time, there is not a viable basis to bring an enforcement action with respect to any firm or its employees related to our investigation of silver markets. 
September 25
Record Platinum Shortage Lifts Impala Bonds
South Africa Credit Sept. 25 (Bloomberg) -- Impala Platinum Holdings Ltd.'splan to cut output amid a record shortage of the meal and therand's drop this year are boosting the bonds of the world'ssecond-biggest producer and curbing its need to raise funds.Yields on the Johannesburg-based company's $200 million ofbonds changeable into stock at an equivalent of $24.13 per sharefell 152 basis points this month to 4.51 percent yesterday,while rates on Aquarius Platinum Ltd.'s convertible dollar debtdue December 2015 climbed 60 basis points over the same period.Impala's shares climbed 47 percent since reaching an almosteight-year low on June 25. Source: Bloomberg
September 24
Platinum ETF holdings hit record highs on supply woes, demand hopes
NEW YORK, Sept 24 (Reuters) - Fears that an expected strike in South Africa's platinum mines could cut supply of the metal at a time that demand could rise due to a potential recovery in the European diesel-car market sent metal holdings in the world's top platinum exchange-traded funds to an all-time high, Reuters data showed.
September 24
Turkey raises gold reserves by 23 tonnes in August - IMF
Turkey's central bank raised its gold holdings by 23.344 tonnes in August to 487.351 tonnes, preliminary data from the International Monetary Fund showed on Wednesday.
September 24
Chinese platinum demand in August remains strong: Barclays
August trade data from China suggests that low platinum prices prompted stronger demand from the country's jewelry sector, analysts with UK banking gain Barclays said Monday. The jewelry sector in Asia is a major end-user of platinum. "Platinum continues to outshine its peers this year as palatable prices provide support to platinum jewelry demand," Barclays precious metals Suki Cooper said in a report.
September 24
Jim Rickards: We're Witnessing One of the Greatest Failed Experiments in Economic History
September 24
Sprott's Charles Oliver Sees the Shine Returning to Metals
Has the gold price hit bottom? Charles Oliver, senior portfolio manager with Sprott Asset Management, believes that the fundamentals are in place for gold to vault from its downturn—possibly topping $2,000/oz in the next year. In this interview with The Gold Report, Oliver talks about which small-cap miners he's been adding to his portfolio before the market recognizes the illogical discounts. 
September 23
Russia Sept. 1 Gold Reserves Up On Month at 32.6M Troy Ounces
MOSCOW--Russia's central bank continued to buy gold from domestic producers for an 11th consecutive month in August. Russia's gold reserves on Sept. 1 stood at 32.6 million Troy ounces, 1.2% more than on Aug. 1, the Central Bank of Russia reported Friday.The value of Russia's gold reserves increased during August by 6.7% to $45.472 billion, due to a rise in the world gold price over the month. Source: Wall Street Journal 
September 19
Government calls high-level meeting to break gold import impasse
The government has called a meeting of top officials from the finance and trade ministries in New Delhi on Friday to break a two-month impasse on gold imports that has crimped supply and pushed up prices in the world's biggest gold consumer. Gold imports into India have virtually come to a halt since July 22 when the Reserve Bank of India introduced the so-called 80/20 rule that says 20 per cent of all imports had to be re-exported.
September 18
The Platinum Series: Platinum as an Investment
Global demand for platinum as an investment has increased 30x since 2003.
September 18
Gold Rallies Like it's 2009
Gold is acting like it's 2009.Futures surged 4.5% to a peak of $1,367.80 an ounce in response to the Fed's decision to keep the pace of its $85 billion monthly bond-buying program on track.Gold's surge marked the biggest intraday gain in percentage terms since March 18, 2009, when the central bank was still busily implementing QE1. Back then gold prices jumped 7.8% as traders rushed into the gold market amid worries that the stimulus spending would spur inflation
September 18
Who Leaked The FOMC Statement To Gold Traders?
Beginning 3 minutes before the release of the FOMC Statement, gold spot and futures prices began to rise notably. We noted this accordingly. Bonds did not. Stocks did not. FX did not. Around 4300 contracts changed hands in the Dec Futures - massively more than average volume - before the statement came out and drove prices further up. In those 3 minutes Gold prices jumped $11... so the question is - lucky guess... or which big bullion bank got the nod?
September 18
Govt hikes import duty on gold jewellery to 15%
The finance ministry on Tuesday increased the import duty on gold jewellery to 15 per cent from the earlier rate of 10 per cent in order to provide a level playing field for domestic manufacturers."Jewellery making is a labour intensive industry... There is an apprehension that Indian jewellery makers would not be able to compete with cheaper imports, particularly when majority of the imported jewellery is machine-made as compared to handmade jewellery in India," an official release explained the decision.
September 17
South Africa mining bill sparks controversy
South Africa is open to amending a controversial mining bill that has alarmed the industry at a time when mining companies are already battling on several fronts, government members have told the Financial Times.
September 15
BIS veteran says global credit excess worse than pre-Lehman
Extreme forms of credit excess across the world have reached or surpassed levels seen shortly before the Lehman crisis five years ago, the Bank for International Settlements has warned. "This looks like to me like 2007 all over again, but even worse," said William White, the BIS's former chief economist, famous for flagging the wild behaviour in the debt markets before the global storm hit in 2008. "All the previous imbalances are still there."
September 15
Gold Advances as Dollar Tumbles
Gold gained as the dollar dropped to the lowest level in a month after Lawrence Summers withdrew from consideration as the next Federal Reserve chairman before the central bank meets this week to decide on stimulus. Silver rallied from its worst week since June.
September 13
Canadian household debt-to-income ratio hits record high
The ratio of household debt to income in Canada hit a record high in the second quarter, although the pace of growth slowed from the same period in 2012, Statistics Canada said on Friday. The federal government and the Bank of Canada have expressed concern that Canadians are taking on too much debt - in particular cheap mortgages - at a time when interest rates are at near record lows. Officials fret that when rates go up eventually, some consumers could find themselves in trouble.
September 13
Morgan Whistleblowers Confess Bank Manipulates Gold & Silver
In a stunning development, two JP Morgan whistleblowers have confessed that the bank manipulates the gold and silver markets. This is truly a shocking admission by the courageous JP Morgan whistleblowers. In a blockbuster King World News interview, London metals trader Andrew Maguire told KWN that the two JP Morgan employees came directly to him with hard evidence that the bank was actively manipulating the gold and silver markets. 
September 12
Gold demand to fall before prices resume drop in 2014 - GFMS
Gold demand will fall in the second half as bar buying slips from a record and central banks add less to reserves, while prices may climb toward $1,500 an ounce by early next year before dropping, Thomson Reuters GFMS said.
September 10
Is Platinum the New Gold?
The Goldrums of June are giving way to a new dawn for platinum group metals, says David Franklin, a market strategist at Sprott Asset Management. While white metal miners face a variety of challenges, there is an increasing demand for platinum and palladium from vehicle manufacturers in the U.S. and China. And supplies of the hard-to-find metal are vanishing day by day.
September 10
2,967,513 Ounces of Silver Produced by US Mines in June
Mineweb reported that mines in the United States put out 2,967,513 troy ounces of silver in June 2013, not much more than the 2,913,857 ounces produced in June 2012, according to the US Geological Survey. 
September 10
Gold imports fall 95% in August, ease CAD woes
India's gold imports crashed 95% in August to just 2.5 tonne from month before, easing pressure on policymakers as they struggle to contain the depreciation of the Indian rupee to the US dollar while addressing an elevated current account deficit (CAD). Bullion industry executives said gold purchases from abroad tumbled last month as lack of clarity on recent central bank guidelines on imports, coupled with an absence of festivals, curbed demand from jewellers in the world's top consumer.
September 9
Hedge Fund Gold Bets Climb to Highest Since January: Commodities
Hedge funds' combined holdings in gold futures increased to the most bullish since January on mounting concern that conflict in the Middle East will boost crude-oil prices, slowing economic growth and stoking inflation.The net-long position rose 3.6 percent to 101,396 futures and options in the week ended Sept. 3, U.S. Commodity Futures Trading Commission data show.
September 8
One gold strike ends, another looms in South Africa
A South African gold miners' strike has ended after workers at Harmony Gold accepted a final wage offer, the company said Sunday, as elsewhere workers voted to down tools. Tens of thousands of National Union of Mineworkers (NUM) members went on strike over pay on Tuesday night, but most had already returned to work after agreeing wage deals of between 7.5 and 8.0 percent.
September 6
One Option Gaining Support Is The Fed Will Reduce Bond Purchases By $10 Billion
In his latest piece, Hilsenrath writes that consensus is building around the idea that the Fed will lower its bond buying program by $10 billion to $85 billion a month. "One option that has gained support among some Fed officials in recent weeks: Reduce their monthly bond purchases by a small amount, say $10 billion to $75 billion, and signal as loudly as possible the next step will depend on more evidence the job market is continuing to improve and inflation is moving back toward 2% from its current low levels."
September 5
Gold Imports to China From Hong Kong Climb on Physical Demand
Gold shipments to China from Hong Kong increased in July as importers took advantage of local prices that were an average 2.1 percent higher than global markets and as mainland investors bought jewelry and coins. Net imports, after deducting flows from China into Hong Kong, were 113 metric tons, from 101 tons a month earlier, according to calculations by Bloomberg.
September 5
South Africa's gold talks sway platinum price
South Africa's platinum producers may have been the unintended beneficiaries of deadlocked wage talks and a strike in the country's gold mines, but they equally risk losing ground as negotiations show signs of making headway.If the bullion strike ends sooner than expected, the platinum celebration may be short-lived. The price of the white metal used for making emissions-capping converters in cars rallied strongly from mid-July onwards, in part because markets anticipated supply disruptions in the event the gold strikes spread to platinum.
September 4
The History of Platinum Infographic
While gold and platinum are almost equally as rare, the amount of platinum mined through history is only a fraction.
September 4
Marc Faber: Three reasons a plunge is coming
Reason one: The U.S. will follow emerging markets down. It hasn't been an easy summer for emerging markets. In the period of a month and a half, the iShares MSCI Emerging Markets ETF (which tracks emerging markets' large- and mid-cap stocks) lost nearly 20 percent of its value and has hardly bounced back from the lows. That has made the U.S. market an outperformer, but Faber believes it cannot last. In fact, he said, U.S. equities could be hurt by their relative costliness. "When emerging markets go down and the S&P goes up, the asset allocators say, 'Do I want to buy the S&P near a high, or do I venture back into emerging economies that are down 50 percent from their highs, like India or Brazil and so forth?' So you understand that the pool of money can flow back into emerging markets," Faber said.
September 4
India's Gold Bullion Smuggling "Doubles" in 2013
Gold Bullion smuggling to India - the world's No.1 consumer country - has doubled from last year thanks to the government's anti-import rules, according to estimates from industry professionals.Seizures have meantime trebled en route from neighboring Nepal, official figures show.The consensus amongst Indian jewelers and other gold bullion players is for 60 tonnes of illegal imports since April 2013, reports the Business Standard. That compares to 30-32 tonnes during the April-August period of 2012.
September 4
U.S. Silver-Coin Sales Top 2012 as Investors Buy at Record Pace
Sales of American Eagle silver coins by the U.S. Mint this year surpassed the total for all of 2012 as investors snap up precious metals at a record pace and spark a rebound in prices. About 33.75 million ounces of the silver coins were sold so far in 2013, compared with 33.74 million in 12 months last year, according to data on the mint's website. In January, sales reached an all-time high of 7.498 million, and averaged 3.65 million a month since then as demand heads closer to the annual record of 39.868 million reached in 2011.
September 4
Monsoon rains to bring an unwelcome consequence - increased gold demand
MUMBAI: A heavy monsoon this year will bring a bounty to India's rural population and a much needed boost to a struggling economy, but more cash in the hands of farmers brings an unwelcome consequence for India's government - more demand for gold. "Last year I bought 20 grams. This year, I am planning to buy 30 grams," said Nilesh Jagtap, a 36-year-old farmer in the western state of Maharashtra looking forward to a bumper sugar cane crop. "This year, the monsoon was good and farmer incomes are set to rise. I am expecting higher sales during upcoming festivals than last year," said Mangesh Devi, a jeweller in Maharashtra whose customers are mainly sugar cane and vegetable growers.
September 2
Fixing a leaky fixing: Short-term market reactions to the London PM gold price fixing
This article investigates the impact of the London PM gold price fixing on two exchange-traded gold instruments: the GC gold futures contract and the GLD exchange-traded fund. We find significantly elevated levels of trade volume and price volatility immediately following the fixing's start, well before the conclusion of the fixing and the publication of its results. Similarly, we find statistically significant return advantages in the 4 minutes following the start of the fixing for informed traders.
September 2
No question of going to IMF: Rajan
India has no plan to pledge gold with the International Monetary Fund (IMF) to secure a loan, Raghuram Rajan, chief economic adviser in the finance ministry, told Business Standard. "There is no question of that. We have enough reserves." Rajan, who will bid farewell at North Block this week to take over as the Reserve Bank of India (RBI) governor on Wednesday, said India had enough dollar reserves to deal with the situation. The speculation that India would pledge gold to secure a loan from the multilateral institution to prop the rupee's value and finance the current account deficit (CAD) gathered steam last week when reporters asked IMF Communications Department Director Gerry Rice the same question in Washington. Rice said he did not want to comment on the issue.
Over the years, investors in our funds have benefited greatly from our early and ongoing investments in precious metals companies and bullion. 
Invest with a leader and authority in precious metals investing
Currently entrusted with over $5 billion in precious metals related investments
Offering a diverse suite of precious metals funds to meet your needs
Sprott's Industry Leading Line-up
of Precious Metals Products
       *Also available on corporate class
Additional Information
Gold
24 hour $US Dollar price per ounce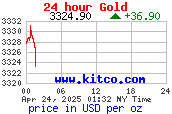 Silver
24 hour $US Dollar price per ounce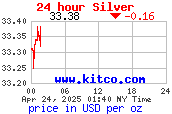 Platinum
24 hour $US Dollar price per ounce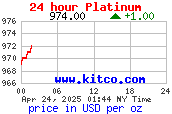 Palladium
24 hour $US Dollar price per ounce