GOLD in the New Financial Landscape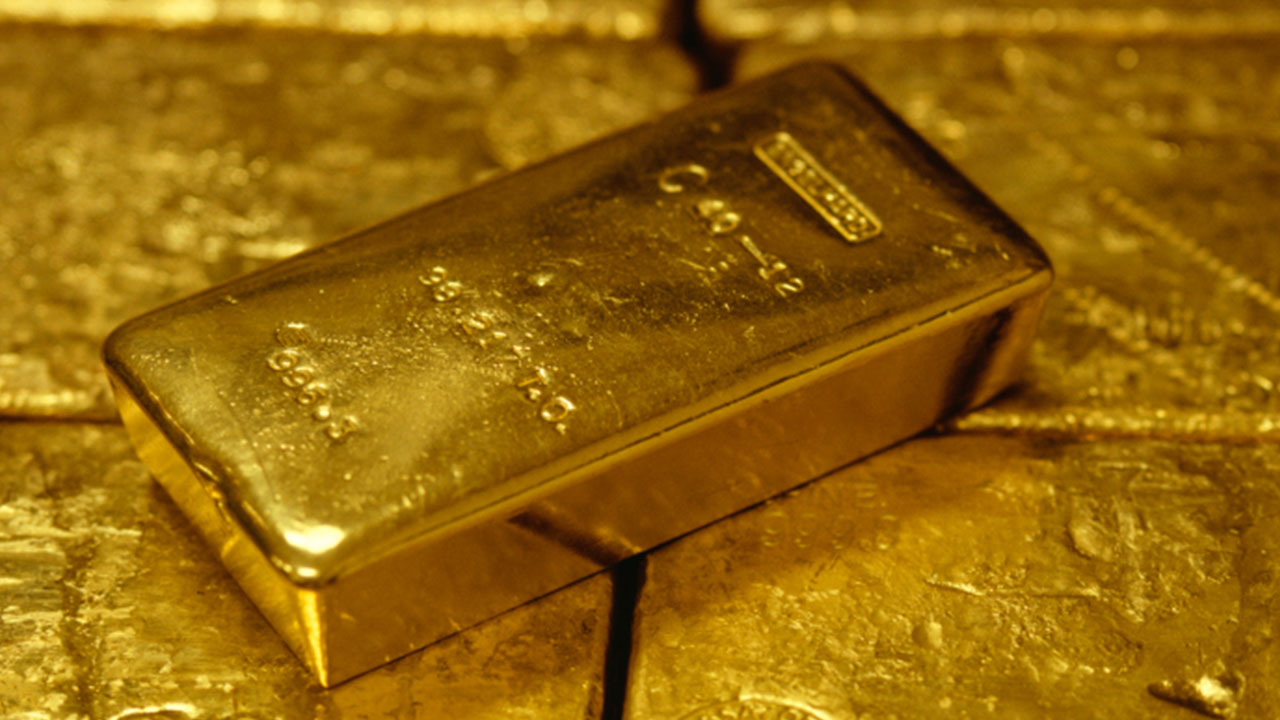 If you have trouble viewing the webcast above, please try this: RIA Replay Link.
Download PDF of Slide Presentation
April 15, 2020 | (57 mins 07 secs)
Speakers: Ed Coyne, Senior Managing Director, Global Sales, Whitney George, Chief Investment Officer, and John Hathaway, Senior Portfolio Manager (Sprott Asset Management).
Topic: The COVID-19 pandemic has created a new financial landscape, where returns from traditional financial assets, in real terms, could be subpar for many years. By contrast, this crisis continues to highlight gold's value as a safe haven investment. 
We discussed:
Gold is one of the few assets that offers both downside protection and upside performance in the new financial landscape
Gold is under-owned and under-utilized; we are in the early stages of what could be a very dynamic bull market
M&A cycle among gold miners continues with more small- and mid-cap companies needing to scale to remain relevant
Next major test for gold is $1,800, putting $2,000 and new highs within reach
Please contact the Sprott Team at 888.622.1813 for more information on this webcast. You can also email us at invest@sprott.com.
Featured Speakers
Edward C. Coyne
Senior Managing Director, Global Sales
Sprott Asset Management
Whitney George
Chief Investment Officer


John Hathaway
Senior Portfolio Manager
Sprott Asset Management
Webcast Transcript
Natalie Noel, RIA Database
Hi everyone, thank you for joining us for today's webcast, Gold in the New Financial Landscape, sponsored by Sprott Asset Management. Today's webcast will be providing one CFP, one CEMA, and one CFA CE credit. If you have any questions on credit, please don't hesitate to give us a call on 704.520.2657. We welcome any questions you may have at any point in time during today's webcast. You can type your questions in the Q&A box to the right of the slides and we'll do our best to get to as many of your questions as possible. If your question is not answered during today's event, a member of the Sprott Asset Management team will get back to you directly. We have many materials available for you to download in the documents folder at the bottom of your screen. As always, we appreciate your feedback and are striving to make these events the best they can be for your viewing satisfaction. At your convenience, please take a moment to take our survey which is located at the bottom of your console. We will cover quite a bit of information during today's webcast, if at any point in time you are interested in scheduling a one-on-one meeting with Sprott Asset Management, please click the one-on-one button at the bottom of your screen and confirm the request. In the event you missed any part of today's webcast or simply would like to watch it again, a replay will be made available, and all registrants will receive that information by email. I'd like to introduce today's first speaker, Ed Coyne joined Sprott in January 2015 and has more than 25 years of investment management and sales experience. Previously, he was a principal investment specialist for 18 years at Royce & Associates, a small-cap value manager located in New York City. Ed, take it away.
Ed Coyne: Slide 2
Thank you, Natalie, and thank you all for taking the time out of your schedule today to join us. Everyone at Sprott wishes you all best wishes going forward, and we all believe that brighter days are ahead. Thank you for joining us today. We're also fortunate to have both John Hathaway and Whitney George in the call today to talk about both gold and gold equities. John Hathaway is a senior portfolio manager at Sprott Asset Management, John joined Sprott Asset Management in January of 2020 and is a portfolio manager of the Sprott Hathaway Special Situation Strategy and a co-portfolio manager of the Sprott Gold Equity Fund. Previously, John joined Tocqueville Asset Management LP in 1997 where he was a co portfolio manager of the Tocqueville Gold Fund as well as other investment vehicles at Tocqueville. John earned his BA at Harvard College and his MBA at University of Virginia and holds a CFA Designation. Also with us today is Whitney George, our Chief Investment Officer of Sprott Asset Management LP as well as the Chairman of Sprott US Holdings. He is also a Senior Portfolio Manager at Sprott Asset Management USA. Whitney joined Sprott in 2015 and previously spent over 23 years in senior roles at Royce and Associates in New York where he was the co-chief investment officer as well as Portfolio Manager on multiple funds. Whitney holds his bachelor's degree from Trinity College. At this time, I'd like to turn it over to Whitney to go into the gold equity market.
Whitney George: Slide 3
Thank you, Ed. Good afternoon and good morning, on the West Coast. Thank you for joining us. I hope everyone is safe and doing well. One happy thing going on today is you're listening to this webcast rather than filing your income taxes. I first want to tell you a little bit about Sprott. We're a global leader in precious metals investing. It's pretty much all we do. I joined the firm a little over five years ago having been and still a long-term value investor. Generally, with an optimistic view of the future, but an awareness of leverage that was building up in the global system. I have been a personal investor in physical Gold and silver since about 2000. I have been very fortunate to be joined by Ed and Heather McLeod in marketing, Royce veterans as well as John Hathaway recently who really put the finishing touches on our organization. We're a publicly-traded company listed on the Toronto Stock Exchange. We are one of the largest precious metals focused managers, we like to think of ourselves as alternative asset managers, Gold being the original alternative asset. I'd say we have that position globally. Our assets are roughly 10.6 billion at the end of the quarter, a little bit better since then. More importantly, we have a very deep bench that covers all aspects of the gold trade. From our physical trusts that invest in allocated metals held at the Royal Canadian Mint to our now enhanced and larger equity management business thanks to the addition of John Hathaway and his team this January. We have been, for over 10 years, a leading structured finance provider, providing private lending and private loans to very large institutions in the mining sector, it's a special niche. This allows us to view all parts of the capital structure of mining companies and we follow them from the very early days of exploration right through to the largest mature precious metal miners. We serve not only institutional clients, but we also have retail investors in our mutual funds and our trusts, investment advisors and family offices. We also offer both open and closed-end funds, SMAs and partnerships for some specialized ideas.
Whitney George: Slide 4
On the next slide, the case for gold and gold equities. We think we are in the very early innings of a renewed bull market in Gold. We think this bull market has been going on with a punctuation from 2011 until 2016 but has clearly resumed and been reinforced and accelerated by the recent crisis of COVID-19. I think what has happened is a lot of the long-term concerns and issues that were building up globally with debt structures have suddenly been pulled forward and have become very near-term realities. We believe that has changed, fundamentally, the investment landscape for some time to come. Gold is one of the few asset classes that offer some downside protection during turmoil, but without giving up much on the way of the upside performance when things are going well. Gold can go up at the same time as equities, and we'll get to that in just a bit. The global response to the pandemic has been unprecedented in terms of economic stimulus. There's been two trillion dollars plus of fiscal from responses. Basically, the bankers learned their lessons in the financial crisis of 08-09 and are quickly and massively applying the solutions that they took so long to learn during the last downturn. We think the trend in the global interest rates will continue to be lower, I.e zero currently at the short end with a strong likelihood that longer term maturities start to be fixed near zero in order to finance all of the stimulus that has already been announced and is probably yet to come. In terms of gold equities, gold mining stocks typically, in prior cycles, have outperformed the underlying metal by three to five times. It can be a very dynamic group. Currently, near term suspensions and government mandates have reduced activity in the mining industry which have added a short-term supply issue that is being met by increased demand. We think miners with strong balance sheets and quality reserves are best positioned to enjoy higher profit margins. When the price of the product they produce is going up, and their costs to produce it are going down, this is an industry that can produce pharmaceutical-like margins. At this stage, it's hard to find another industry that is likely to have rising profits and expanding margins in the next few years. On top of that, the M&A cycle continues to be robust in the industry. This is not an industry where you can invent a new product. You must go out and discover it, develop it, and the lifecycle of doing that is at least ten years. If you have under invested, your only option is to go acquire and as John will tell you in a bit, the dynamics in the industry and the valuation discrepancies between the largest companies and everyone else has created a very good opportunity for M&A.
Whitney George: Slide 5
On the next slide, this is a chart going back to 2000 showing golds performance versus bonds, the S&P 500 and the dollar. As you can see, the record stands for itself. I think this is a reasonably relevant time frame once you go back farther but starting in the very late 90s, we began, under Greenspan, this sort of modern central bank that tries to manage the economy and manage to respond rapidly to any kind of crisis. We have been attempting to avoid any kind of future recession through monetary policy, which has created the current situation. More debt, more support from central banks, more money printing.
Whitney George: Slide 6
Gold is a great alternative asset for anyone's portfolio. There are a lot of studies that suggest that adding Gold to a traditional 60/40 mix enhances performance. It is not correlated to stocks or bonds or commodities. The chart here shows how various asset classes correlate. What's interesting is that Gold has a negative correlation to the S&P 500 during contractions but a zero correlation during expansions which means that you don't have to pay for this insurance. It can go up when life is good.
Whitney George: Slide 7
The next slide gives you some recent crisis and shows you how Gold performed. In the current state, Gold is up about 13 percent as of the thirteenth. That compares to bonds up eight and equities down thirteen percent. It's doing its job. It's what those of us at Sprott expected it to do.
Whitney George: Slide 8
The final slide for me is how Gold has performed year to date. It's up 13 percent and everybody knows how the other asset classes are doing. It's not to say that Gold can't go down. During high stress moments, liquidity crunches like we experienced in the fall of 08. People sometimes need to settle whatever it is that they have as liquid, and Gold will be included in that basket. Once liquidity is provided or restored, it very quickly recovers. People who buy insurance occasionally need to make a claim, but once that claim is paid, they can go back and re-establish their policy. I think that's the way to think about it. I know the media spoke a lot about how Gold wasn't working as a hedge and that it was going down like everything else. That was a very short-lived experience. Everything that we're seeing right now looks very like the 08-09 period, only what took weeks then takes days now. I think it's a good model, looking forward. Gold turned around in October and then proceeded to hit new highs. Gold equities rebounded shortly after January of 09 and the rest of the world did not turn around and reversed course to the upside until March of 09 at which point Gold was hitting all-time highs. With that I'd like to turn it over to my partner John Hathaway to talk a little bit about what's behind the current situation, both physical and gold equities where he's the real specialist.
John Hathaway: Slide 9
Thanks Whitney and let me just say briefly that I'm delighted to be part of Sprott. I think we have the ability to create the dream team in the equities space. We're combining research capabilities; we're tracking new people and I would suggest that in terms of active management we will be the top name in space in short order. With that, let me just address this slide here. What comes to me is that we can see what central banks are doing but what stands out to me is that in 2019 the combined balance sheets of the European and US central banks were around five trillion. At that time, Gold traded at an all-time high of $1900. Here we are today with the combined balance sheets at 12 trillion and Gold is $200 lower than it was back in 2011. What that says to me is that gold and gold stocks are way behind where they should be and I would suggest that we are at a pivotal moment in all financial markets and for Gold in particular. The landscape is forever changed. COVID-19 might be getting all the headlines, but in my mind, it was simply the pin that burst the bubble of credit that supported financial asset valuations. Let me take you through the rest of the slides here. I think we're still in the early days of the next bull market.
John Hathaway: Slide 10
The previous chart addressed the fact that monetary policy is going ballistic. I understand the urgency and response, nothing critical of it, but it's a fact. The implications of what central banks are doing are extremely positive for Gold and related mining stocks. One thing that comes to mind is that bonds, to me, are the losers in all of this. You can certainly suggest that risk parity, which is very popular, is a failing trade. We see that the liquidity injections that we saw in the earlier slide, that the bond market has become socialized. You might as well say that the treasury and the Fed have merged. It's hard for me to see a lot of upside in owning treasury bonds. Then there's perhaps some risk, I would say that the possibility of inflation is around the corner. Timing is always an uncertain process but it seems to me that if one had a heavy exposure to bonds, worries about inflation would be very appropriate. On the other hand, and I know there are a lot of great arguments to the contrary, where we sit today in this credit crisis and collapse in credit, that we could be in a long term deflationary environment. There are strong arguments either way. Either way, Gold is the antidote to this dilemma.
John Hathaway: Slide 11
Let's go to the next slide. More on bonds. Credit deflation is clearly bad for fixed income and the junk market has sneezed but the rest of the market is catching cold. Credit downgrades in February by agencies were roughly around 80. In April, this is as of April 9, it was 1,044. Junk is 25% of the 9.6 trillion dollar corporate bond market, but pre junk bonds are about 40%. Rating agencies are notoriously slow to adjust to reality. My guess is that more bodies will be floating to the surface in the months to come in the bond market and one of the conclusions from this is that despite all the stimulus, both monetary and fiscal, the economy is going to continue to limp along. Of course we'll have a recovery from the shutdown and all this stimulus, but my expectation would be that that recovery will be very weak and sub-par relative to expectations of equity investors.
John Hathaway: Slide 12
Let's go to the next slide. What I'd like to address is where gold mining stocks could be positioned in a strategy that is in sync with this overview that we're presenting. As Whitney said earlier, gold stocks performed substantially better than the metal price in previous bull phases for Gold. The 1970s would be a good example and then I would say the entire first decade of this century plus a few years would be another example. First of all, Gold is mispriced in my mind. It should be substantially higher. The previous high of $1,900, we're trading at roughly 10% below that with tremendous macroeconomic changes that have taken place. The gold price is behind where it ought to be and in my mind it should trade in the years ahead substantially above the previous high of $1,900. That would suggest that mining stocks have enormous catchup potential and in terms of an aggressive, and maybe a little more risk tolerant approach but in sync with this macro view, they would be an ideal way to participate and to add positive return to any investment strategy. One of the concerns right now is that mine shutdowns would be perhaps putting pressure on profits and cash flow for the mining industry, but for the most part, and I think the number is something like 190 mines around the world have been in some way or another impaired currently by health-related concerns. That metal is still in the ground, and it will be produced very likely at higher prices. We're beginning to see the mining stocks look past the current hiatus in production. For the most part, miners have very good balance sheets. Their cash generation is extraordinarily strong. While some mines are shut down, other mines are operating and they don't have a lot of debt so we expect that the companies will survive this shutdown far better than many other economic sectors. Lastly, I would address the issue of M&A. One of the things that we have noticed over the last several years is that the mining industry, because we've been in this penalty box for the gold price and mining stocks for the past seven or eight years, the industry has not been expanding. The reserve life of the industry is the shortest it's been in 30 years. Therefore, we expect to see a wave of M&A activity which goes to our strategy of investing in mid to smaller cap stocks that could be takeover candidates.
In any event, this is an opportunity rich environment and despite the fact that gold stocks, on a year to date basis, are roughly flat versus January, there have been outflows from the sector. I look at the VanEck GDX ETF that I'm sure you're all aware of. They've seen outflows on a year to date basis. Our flows have been positive but my conclusion from this is that mining stocks, Gold is under owned and mining stocks are even more under owned.
John Hathaway: Slide 13
Let's go to the next slide. This addresses what I just talked about which is how cheap gold stocks are today. Not only on an absolute basis but also relative to where they've traded historically. It is not hard to find companies with free cash flow yields of 12-20 percent trading at enterprise values to EBITDA of three to five times. These would be more in the mid to small cap areas but you will also find extraordinary value in some of the larger cap companies. Again, I think it's a target rich environment. I think the time is now. I think we are in the midst of an upgrade for Gold and precious metal stocks that's happening before our eyes. It's due to the macro environment that both Whitney and I have described.
John Hathaway: Slide 14
With that, let's go to the next slide just to recap what I've been saying. Gold is one of the few assets in todays world that you can both protect capital and in addition to that, look to the possibility of positive returns. Even though Gold has performed well over the last 20 years, which a lot of people would be surprised by, and then over the last three months, there is tremendous upside ahead. I think we're just beginning this next phase. I also believe that we are in the end game for traditional policy applications to the credit crisis that we're in. There's a factor of diminishing returns for the application of ever-more layers of debt. The world is already over-indebted and when we come out of this, which I'm sure we will, we'll be even more indebted and that will be even more of a damper on economic activity going forward. Again, thanks for listening and let me turn it back to Ed for Q&A.
Ed Coyne: Slides 15-18
Thank you John. Before we go into the Q&A I think there are a few things worth pointing out. One of the biggest questions we typically get is, if I'm going to allocate to Gold what should the allocation look like. We did a lot of research on the actual output of a gold allocation, what that actually means for a portfolio. We've always found that physical should be allocated to first and based off the directional price of physical as John and Whitney both alluded to, then you can hedge that allocation with a combination of both physical and gold equities as a more tactical opportunistic allocation to round it out. On a pure physical side, anywhere from 5 to 10 percent in Gold has enhanced returns and more important reduces volatility relative to a 60/40 portfolio. In fact, if you look at a 50/40/10 portfolio of 50% traditional stocks, 40% bonds and 10% physical gold, that portfolio not only outperformed a 60/40 portfolio by over 50 basis points per year, it has done so for the last two plus decades. I think this is something that's worth pointing out as more and more investors look to allocate to more alternative strategies as a way to buffer not only their equity portfolios but look for replacements to bonds and even look at ways to enhance their cash positions. A core allocation to Gold right now, in our view, makes a lot of sense. In addition to that, the equity story is looking more and more attractive when you compare it to the directional price of Gold. From a product standpoint, Sprott offers a full suite of solutions. As Whitney says, we have a long track record of focusing on Gold, silver, platinum and palladium, precious metals as well as real assets. At Sprott we offer a full range of solutions for exposure to all three of those disciplines. On the physical side, Sprott offers ways to allocate directly to physical Gold that allows you to have direct ownership in a very liquid and potentially tax advantaged way for US investors. For clients that like the silver trade, we offer trusts that allow you to allocate directly to silver. For those who can't decide between one versus the other, we have a physical gold and silver trust that gives you a combination of both. Lastly, we offer a platinum and palladium trust that gives you exposure to both platinum and palladium. In addition to our physical suite of offerings, we have a full suite of equity solutions. As John had mentioned, we have the active mutual fund, the Sprott Gold Equity Fund with the ticker simple SGDLX which invests in both gold stocks across the market cap spectrum and can hold up to 20% in physical Gold to help dampen volatility. It tends to be more in the mid to smaller cap range and what we think are the higher quality, better balance sheet, better operator range, which we think over multiple market cycles really add true value to the gold equity space. In addition we have two passive vehicles that are really smart approaches to the gold equity market that give you exposure to either senior large cap gold miners that typically have multiple properties at multiple locations, and that's ticker simple SGDLM. As well as junior mining ETFs that tend to be more single mine properties that we think will actually be enhanced through the M&A cycle that John mentioned. We also, to Whitney's point, offer a full suite of institutional offerings from the equity side to the credit and debt side. At Sprott, what I would encourage those on the call to do, is to take a moment to reach out to our senior investment consultants. They are very well versed and our firm is a very flat organization in that we all have access, from the CEO to all of the Senior Portfolio Managers. I would encourage you to reach out to your local senior investment consultant at Sprott. We've provided both their direct dial in numbers and email addresses on this page. You can also call me directly at any time and we would love to work with you and consult you and advise you on how to think on Gold and the gold equity trade as we go into a sort of new frontier on the modern market. Before I turn it back to Natalie for Q&A, I did want to highlight one final page. John had already mentioned this, but I think the debt and breadth of our overall gold team is quite impressive. We are not only focused on a single asset with over three decades of experience and north of 10 billion in asset, but we have a large group of very senior investment specialists on the equity side, on the trading side, and on the management side. John, any final comments now that you're really part of the Sprott family, and kind of comments you would like to leave the listeners with today on really what is special about Sprott and our whole team of gold investors.
John Hathaway: Slide 18
Sure. We have tremendous depth and ability to research investment ideas, stay in touch with management and actually in many cases effect outcomes of financings. We're as close being activists as we can. We are definitely very vocal backseat drivers to all managements that we have an investment stake in. It's something that I had aspired to in my twenty plus years at Tocqueville to do but never really had the depth of resources in terms of experience, skillsets and so forth to do it on my own. Now we have that ability. I think we will be able to, in many cases, affect positive outcomes for investors in specific stocks that we're committed to. Again, for me, I'm only a couple months into it, but we speak every day on the phone, we have a research meeting every morning and there's a lot of cross fertilization of investment ideas. I think it's a very powerful combination for active management in the equity space.
Ed Coyne: Slide 18
Thank you John and I do think those are all important points to point out to all the listeners today. Please think of us are your adviser or consultant to both the Gold and gold equity space. With that, we've got some time still to answer the many questions that have come in. At this point, I'd like to turn it back to Natalie to go through some of the top questions we've been receiving.
Question and Answer Section
Natalie Noel Q&A
Great, and thank you all for such an informative presentation. I want to remind everyone that a copy of today's presentation as well as additional material can be found in the documents folder at the bottom of your screen. We appreciate your feedback, please take a moment to fill out our brief survey located at the bottom of your screen. Our speakers will be taking adviser questions. Please type your question in the box to the right of the slides and we'll get to as many of your questions as possible. In the event your question is not answered today, a member of the Sprott Asset Management team will reach out to you directly. If you'd like to have a conversation to discuss the ideas that were covered in today's event, please click the one on one button located at the bottom of your screen. With that, let's go ahead and take our first question. The first question reads: Outlook for exploration companies over the next five to seven years. Do you think it will be best for investors to own physical Gold or major miner companies relative to exploration?
John Hathaway Q&A
I'll take that. There are stripes and variations between the gold mining space. In our main gold fund, we're focused on individual company quality. We do deep research on management teams, assets, balance sheets, income statements and all of that. I, frankly, would say a diversified approach, which is what we do, makes the most sense. There are pros and cons to smaller exploration companies, but one of the cons is that they are less liquid and have not captured a lot of flows just because ETFs, which are very dominant in the space, can't invest in them. They just don't make a difference. I do think, at the end of the day, if one is patient, they can provide spectacular returns but in the near term I think you have to deal with a lack of liquidity and the fact that they may just sit out of the early part of the cycle. I'd be happy to go into more depth on a one on one basis as to the various pros and cons of the other categories that we've mentioned but I'd like to get to as many questions as we can.
Natalie Noel Q&A
Absolutely. Thank you. The next question reads: Please differentiate the merits and risks of investing in funds and ETFs that buy actual physical Gold compared to fund and ETFs that buy gold miners and which do you invest in?
Whitney George Q&A
We think of gold and gold related products, which would be the Gold ETFs, as sort of a core evergreen allocation that has both defensive and some offensive characteristics. Stocks, or ETFs that own the underlying miners, have a lot more upside potential under the right circumstances with a lot more volatility. For us, we think of them as more tactical in terms of what you want to own in your portfolio.
I sleep very well at night through all cycles owning some physical gold and at times owning the stocks or ETFs are rewarding but it does not come without volatility as we've experienced in the last five or six years.
Natalie Noel Q&A
Thank you. An adviser would like someone to please review how gold bullion can be owned tax efficiently.
Whitney George Q&A
Our trusts are ETF like that our physical claims on ownership of Gold stored at the Royal Canadian Mint. Because they're trusts and not ETFs, they're taxed like stocks; i.e., they can qualify for long-term capital gains as opposed to collectible tax which is kind of what ETFs give you because of passing through the underlying asset tax rate. This makes them better for portfolio balancing. You're trading a like tax situation for another one. In the short run, it's not going to make a difference.
Natalie Noel Q&A
How is your gold fund supported by actual gold holdings? What is the underlying asset? Is it like Fort Knox where we all believe there's Gold there but nobody knows?
Whitney George Q&A
The Gold is stored at the Royal Canadian Mint and we make regular visits. They're very good friends of ours.
John Hathaway Q&A
The Gold in the gold fund is stored at Brinks which is a logistics and transportation company. It is not in the hands of a bank which could rehypothecate and leverage off of our allocation gold position. For the Sprott Equity Gold Fund, the holding is very safe.
Natalie Noel Q&A
Thank you. The next question: How much of an impact has COVID-19 had and is anticipated to have on mines in terms of closings and delays? Do you prefer the senior or junior miners overall right now?
John Hathaway Q&A
I gave a number earlier, I don't know what the aggregate reduction in gold mine supply is as a result of this, but every country has a different set of regulations. Mexico has shut down completely for about a month and every country is a different story. As I said earlier, the mining companies are generating, even with the shutdowns, good cash flow, balance sheets are strong. While it is a concern, I don't think compared to other industries like airlines or restaurants or leisure. The gold mining industry is in very good shape.
Whitney George Q&A
To add to that point, the revenues and profits from the gold mining industry are only delayed for some period of time. They're not lost forever as they might be in some of the industries that John mentioned.
Natalie Noel Q&A
Great, thank you. An adviser said: I have heard there is a limited supply of physical Gold which would cause issues if investors called for physical Gold on futures contracts. I have also heard that China is buying up the majority of the annual production of physical Gold. Could you speak to those two issues as either fact or fiction?
Whitney George Q&A
There are supply disruptions in the physical market. For instance, silver has become very difficult to obtain. Silver coins are now trading at 25 dollars an ounce versus the spot market of 15 and a half. In part, that's due to the reduced demand over the last few years. The mints and dealers were not prepared for the upsurge in demand and were quickly out of supply. The mints and refiners have had to use social distancing so they're making the larger denominations that don't require densely populated factories and shut down refiners for a while. I believe they're opening up. A lot of this is temporary, there's plenty of metal around it just doesn't happen to be in the right places all the time. Lots in London and is typically transported on airlines in the baggage department with limits on how much can be shipped at one time. That has to now come by ship. That takes longer. I think you're seeing a lot of angst about supply. Those are shorter term issues that have been reflected in the future contracts, trading at 40-50$ premiums to the spot price of Gold. Those future contracts usually get rolled forward so what was looking like a problem in April and March has now been rolled forward to June. Again, we think it's a timing issue and not a main feature or investment thesis in the case for Gold.
Natalie Noel Q&A
Thank you. An adviser would like you to speak to the issue of investing in mutual funds and or ETFs versus direct holding of Gold.
John Hathaway Q&A
I would say, government confiscation as we had in the 1930s would be pretty hard to imagine because it would take a coordinated effort by all governments. Gold is held not just in the United States, but in every country in the world. It's hard to see a repeat of that 1930s scenario. As far as mutual funds, ETFs, equity ETFs and Gold backed ETFs, again, I would say higher returns should be expected from investing in an equity or mutual fund or ETF than Gold itself because typically and as we said a couple of times during this presentation, in an upcycle for Gold, one could realistically expect three to five times the performance of shares that the metal would give you and the metal would be more of a safe asset. I would think of gold mining stocks as being more of an aggressive, higher octane approach to express this macro point of view that we've talked about.
Natalie Noel Q&A
Thank you. The next question is: What is the best way to own Gold and do investors have to pay sales tax when they buy gold coins or bars?
Whitney George Q&A
I haven't bought any gold coins in a while; I've forgotten whether they charge sale tax. There typically is a markup depending on what form you're buying it in. Honestly don't know the answer to that question. John, do you?
John Hathaway Q&A
I don't either. It might be a state by state thing. I just don't know. For sure, if you're buying coins, you're going to pay a markup just for the minting of the coin and then in the current environment I think there is some price gouging by dealers so I'd be very careful about that.
Natalie Noel Q&A
Thank you. Gold is often viewed as a hedge against inflation and crisis. It seems that the time for Gold was moving down as people were raising cash. Is this accurate?
Whitney George Q&A
I think we addressed that earlier. Yes, for very short periods of time, when people are stressed for cash and there's a global margin call going on, pretty much everything gets liquidated and correlations are one, inclusive of Gold. It does seem to be one of the first assets to recover once the liquidity crisis has passed.
Natalie Noel Q&A
The next question reads: What is the easiest yet intelligent way to explain to clients that silver is not a poor man's way to invest in Gold?
Whitney George Q&A
Silver has got two roles. It's an industrial metal and it's a precious metal. It's a biproduct of producing other metals, 75% of the time. If demand changes sporadically to the upside, you don't have a supply response. You can't mine more copper or nickel to get the required amount of silver. As a result, it tends to be much more volatile than Gold. It tends to follow Gold with a lag and if one is optimistic about further increases in the gold price, silver will have a long way to go to catch up. As an industrial commodity, nobody necessarily needs to use a lot of it, but it's vital to many products including iPhones and solar panels and even medical uses. It's a very interesting material in it's own right but it does differ from Gold because sometimes it's a precious metal, sometimes it acts like an industrial metal.
Natalie Noel Q&A
Thank you. The next question reads: Is the decline of the dollar or rising inflation numbers more important to rising Gold over the next year?
John Hathaway Q&A
I hear this a lot. People talk about "a weak dollar is good for gold". If you think about it, Gold has outperformed every asset since 2000. It's priced in USD so by definition, a weak dollar or a strong dollar hasn't mattered at all. I do think it's worth thinking about whether the dollar can maintain its exclusive status as a reserve currency for the world. That could be a game changer for Gold in various ways. It's hard to predict that. It's hard to know when something like that would happen. As far as looking at the dollar versus the euro versus the yen or any other currency, it really hasn't made any difference at all. In fact, Gold is trading at all time highs in every currency except the US dollar. We expect that to change to the better in the next year or so.
Natalie Noel Q&A
Thank you. The question reads: When will the money fall relative to other major currencies as I'm sure you agree with a major catalyst if gold moves significantly higher?
Whitney George Q&A
It's very difficult to predict where the dollar is going versus other currencies. It's somewhat easier for us to think that all currencies are going to go down relative to Gold.
Natalie Noel Q&A
Thank you. The next question: In the Sprott Physical Gold Trust, PHYS, how or what is Sprott's policy to buy more physical bullion to back new share owners? How do you source additional bullion if the demand outpaces the supply you have sourced?
Whitney George Q&A
We have an at-the-market program that allows us to issue new shares when they're at a premium for our physical trusts. We don't build up cash doing that, we match off our purchases of physical Gold with the daily activity that goes on on the days that we are trading at a premium. In less robust periods when the trust traded at a discount, there has been an arbitrage mechanism where shares are removed through the purchase of discounted shares offset by the physical and delivered into that. It's not exactly like an ETF but it functions somewhat the same and so we are not issuing shares when we can't source metal and we're not buying metal that we don't have shares for.
Natalie Noel Q&A
An adviser wanted to know where you see the price of an ounce of Gold being twelve months from now.
John Hathaway Q&A
I've learned after fifty years in this business never to give a price and a date in the same sentence. However, I would suggest that it should be higher and possibly by quite a lot.
Natalie Noel Q&A
Another question: Is Gold a good investment even if inflation does not go up? Is Gold more correlated to dollar than inflation and is Gold simply a hedge during the bear markets to park cash?
Whitney George Q&A
I don't think people should buy and sell to time markets because I don't believe it's possible really. My views for Gold is as part of an ongoing portfolio, it gets rebalanced periodically. The Gold that I own today is going to buy me a lot more shares in the S&P the next time I rebalance.
Natalie Noel Q&A
Looks like we have time for just a couple more questions here, and again if any question was not answered on todays webcast a member of the Sprott Asset Management team will reach out to you directly. The next question reads: Do you have a metals fund in the mutual fund structure, if not, do you have a recommendation for one?
Whitney George Q&A
Sprott Gold Equity Fund has 15% of it's assets in Gold, that's a mutual fund and I think Ed Coyne and his team can be very helpful in terms of getting deeper in the individual products.
Natalie Noel Q&A
Thank you. We have time for one more question. The final question reads: I have a client whose capacity to add gold exposure is only about 1-2% of their portfolio. What gold related investment vehicle would maximize their diversification or potential return for Gold?
John Hathaway Q&A
Equities would maximize potential return. Every individual client has different objectives, different needs, different risk preferences and tolerances. I think it's very hard to answer that question in general terms. Again, Ed and his team can probably deal with that on a very specific basis in a follow up session.
Natalie Noel Q&A
Thank you. With that, I'd like to go ahead and wrap up today's presentation. This will be available for replay and all registrants will receive that replay information by email. Once again, if your question was not answered on today's webcast, a member of the Sprott Asset Management team will reach out to you directly. I want to thank everyone for their time today and we hope you all have a great rest of your day.
Sprott Physical Bullion Trusts
Raising the bar in precious metals investing
Sprott Physical Bullion Trusts trade on NYSE Arca
Sign-Up Now: 
Insights from Sprott
More on Gold
Important Disclosure
Past performance is no guarantee of future results. You cannot invest directly in an index. Investments, commentary and statements are that of the author and may not be reflective of investments and commentary in other strategies managed by Sprott Asset Management USA, Inc., Sprott Asset Management LP, Sprott Inc., or any other Sprott entity or affiliate. Opinions expressed in this commentary are those of the author and may vary widely from opinions of other Sprott affiliated Portfolio Managers or investment professionals.
This content may not be reproduced in any form, or referred to in any other publication, without acknowledgment that it was produced by Sprott Asset Management LP and a reference to sprott.com. The opinions, estimates and projections ("information") contained within this content are solely those of Sprott Asset Management LP ("SAM LP") and are subject to change without notice. SAM LP makes every effort to ensure that the information has been derived from sources believed to be reliable and accurate. However, SAM LP assumes no responsibility for any losses or damages, whether direct or indirect, which arise out of the use of this information. SAM LP is not under any obligation to update or keep current the information contained herein. The information should not be regarded by recipients as a substitute for the exercise of their own judgment. Please contact your own personal advisor on your particular circumstances. Views expressed regarding a particular company, security, industry or market sector should not be considered an indication of trading intent of any investment funds managed by Sprott Asset Management LP. These views are not to be considered as investment advice nor should they be considered a recommendation to buy or sell. SAM LP and/or its affiliates may collectively beneficially own/control 1% or more of any class of the equity securities of the issuers mentioned in this report. SAM LP and/or its affiliates may hold short position in any class of the equity securities of the issuers mentioned in this report. During the preceding 12 months, SAM LP and/or its affiliates may have received remuneration other than normal course investment advisory or trade execution services from the issuers mentioned in this report.
SAM LP is the investment manager to the Sprott Physical Bullion Trusts (the "Trusts"). Important information about the Trusts, including the investment objectives and strategies, purchase options, applicable management fees, and expenses, is contained in the prospectus. Please read the document carefully before investing. Investment funds are not guaranteed, their values change frequently and past performance may not be repeated. This communication does not constitute an offer to sell or solicitation to purchase securities of the Trusts. You will usually pay brokerage fees to your dealer if you purchase or sell units of the Trusts on the Toronto Stock Exchange ("TSX") or the New York Stock Exchange ("NYSE"). If the units are purchased or sold on the TSX or the NYSE, investors may pay more than the current net asset value when buying units or shares of the Trusts and may receive less than the current net asset value when selling them.
The risks associated with investing in a Trust depend on the securities and assets in which the Trust invests, based upon the Trust's particular objectives. There is no assurance that any Trust will achieve its investment objective, and its net asset value, yield and investment return will fluctuate from time to time with market conditions. There is no guarantee that the full amount of your original investment in a Trust will be returned to you. The Trusts are not insured by the Canada Deposit Insurance Corporation or any other government deposit insurer. Please read a Trust's prospectus before investing.
The information contained herein does not constitute an offer or solicitation to anyone in the United States or in any other jurisdiction in which such an offer or solicitation is not authorized or to any person to whom it is unlawful to make such an offer or solicitation. Prospective investors who are not resident in Canada or the United States should contact their financial advisor to determine whether securities of the Funds may be lawfully sold in their jurisdiction.
The information provided is general in nature and is provided with the understanding that it may not be relied upon as, nor considered to be, the rendering or tax, legal, accounting or professional advice. Readers should consult with their own accountants and/or lawyers for advice on their specific circumstances before taking any action.
© 2022 Sprott Inc. All rights reserved.